"Parker is the picture of style and class as both an entertainer and an emcee",  a flattering commentary from  Whirl Magazine– Greater Pittsburgh's Premier Lifestyle Magazine, in last month's article featuring our very own John Parker.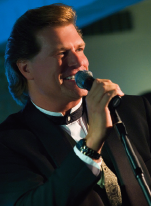 Within the article, John shares his thoughts on making sure that the bride and groom are kept at the center of the plans, when considering music selection, and the entire wedding planning process. "You want someone who's going to dig in and get involved in making your wedding great," Parker says, "Not someone who's just going to show up and ask you what's going on when they get there."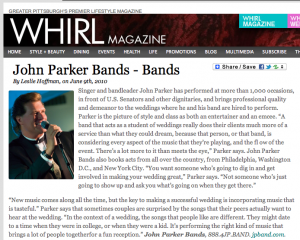 John Parker Bands strives to be a full service operation– attentive to your every wish,  and sharing the knowledge that we've gained by performing for over 1,000 events!
We'd love to help YOU plan your perfect wedding entertainment, so contact us now!