The
BEST
Pittsburgh Bands for Weddings & Parties
FROM & located IN Pittsburgh , forever, & HERE for YOU.. NOW & ALWAYS! ❤️
John Parker Bands' Customer Reviews – Companies, Brides, Grooms, Charities..
our Pittsburgh Wedding & Party Clients say it best..
"John Parker & the JPBand are not only extraordinary musicians, but the ultimate professionals in the music industry. John's attention to details and service are second to none. We had over 300 people at the Carnegie Museum.. the band was one of the best weddings they've ever attended. John had everyone up and dancing the entire evening. I highly recommend them!!"
"Dreamscape was absolutely amazing at our wedding! ..one of the best live bands we have ever heard, we received countless compliments from our guests. They played a great mix of songs keeping guests of all ages on the dance floor until the end. John was extremely easy to work with - we could not be happier! Thank you John & Dreamscape for making our special day one we won't forget!"
"The band played non-stop and kept the dance floor packed the entire evening. We still have guests months later telling us how wonderful they were at our wedding and how much fun they had dancing the night away. Working with John was so easy from start to finish. We didn't have to worry about a thing"
"We were very impressed with your professionalism - the only vendor who was so respectful and organized, we always felt assured everything was going to be perfect. More than any of that was the fact that all of our guests never sat down all night! - we were just thrilled the party kept going!"
"You run such a different business! - dealing with you is like going back 30 years when the customer is always right. You not only make things easy,, but unlike the vast majority, are actually a joy to deal with!!!"
"THANK YOU so much for your continued performances at our Gala.. I just really want you to know how much I enjoy working with you and your team. It is such a relief to have someone that we can trust and know will do a fabulous job. So please know that we greatly appreciate you and all that you do. Truly it's not a party without John Parker"
"another epic performance by the JPBand.  I gave you 5 stars and would select 10 if I could.  Everybody still talks about you guys and we're trying to recruit you for more in the hopes of seeing you again. Thanks, again, for providing the music to such a fantastic day"
My wedding was truly complete with the John Parker Band! He and his band are FANTASTIC performers and he really helped me figure out the best series of events for my wedding. He made everything easy and low stress! Everyone was commenting on how amazing the band's performance was and I could not be more happy. Thank you JPB!
"We used both the JP & City Heat bands for 2 weddings of our daughters married in Pittsburgh & Cleveland. Both bands were easy to work with, professional & greatly entertaining. Our wedding guests at both weddings were absolutely wowed by each of the bands. We could not imagine using any other band group for a wedding or other significant event!! John Parker & his bands are the BEST ever."
"John always made time to talk with me about my vision for the wedding and he definitely delivered! We received SO many compliments on the band during the reception- they were practiced, exciting, energetic, and easy to work with. Everyone danced and sang - it was truly my reception dream and THE BAND MADE it HAPPEN. I highly recommend using this company if you live in the Pittsburgh area. They will be the HIT of your wedding reception!"
"We had John Parker bands (City Heat) for our Wedding Reception. They were outstanding. We kinda thought they were going to be good. But they were the BEST. Everyone at our reception complemented us on our choice of band. We HIGHLY recommend this band"
WOW! is all I can say! Dreamscape was absolutely the best live band I've ever heard - they blew the roof off the place. So many of our guests raved about the band & how wonderful they were. We're more than pleased with our decision to have John Parker & Dreamscape entertain our guests! And the crowd was still on their feet at the end so we requested that they continue playing….so they did! I would definitely recommend them to perform for any event!
KNOW what you're going to get!

the BEST private party bands in Pittsburgh.
John Parker Bands are the #1 Wedding and Party bands in Pittsburgh PA & have been for over 20 years.

Established, experienced & local bands with 1000's of 5-Star Reviews, You can COUNT on our awesome bands to have the depth of experience & musical repertoire to keep everyone dancing & to WOW your guests at your wedding or party – EVERY time – with NO surprises (except good ones) on your big day. We believe the very best parties have a certain special "IT" factor which you can only get from a great trustworthy, experienced and professional variety band entertaining ALL of your guests in a tasteful & fun way.

Pittsburgh Wedding & Event Experience over 20 years
We only have a few feature bands – ACTUALLY FROM PITTSBURGH 🥳 & they've performed for a LOT of amazing weddings & parties in Pittsburgh.

AND unlike many companies,  we don't send out 2-6-12 or more bands with the same name on the same day in Pittsburgh & other cities where you have NO idea what YOU actually will get.. (surprise!)

We're not just meeting each other for the first time & learning songs AT your event – We KNOW what the heck we're doing – as we've been together for YEARS!
We make it our MISSION to make EVERY event INSANELY GOOD – and you to feel TOTALLY COMFORTABLE – from start to finish!

We live eat & breathe Music, Parties & Events.

We have been in Pittsburgh for over 20 years.. doing ONE thing – Live Music for Pittsburgh Weddings & Events.

No DJ's, no clowns, and no pretending we're from Pittsburgh when we're not. WE'RE HERE – for YOU!.
Contact John Parker Bands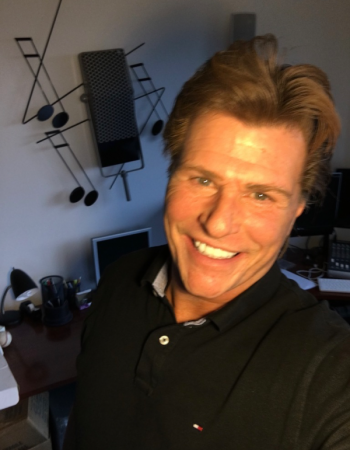 I've never wanted to be a mega-company with dozens or 100's of bands. There's no way we could give our clients as good of an experience..  I see that with so many companies now & it seems crazy. Bands are INDIVIDUALS; singers & musicians who are ALL different. You can't just get "A band" from a company & expect it to be the same as (the different) people on their website. That's insanity.
We can give our clients the best service by offering just a few top Pittsburgh based bands..  And I'm happy to give my clients the best service & have time to hug my wife & kids, work on music, rehearse with the bands, & make sure our clients really get a truly exceptional band & customer service.   (& then if I'm lucky, get to the beach once and awhile 🙂 
HUSBAND - DAD - Entertainer - musician - Businessman - (SURFER)
We regularly perform for the most classy & sophisticated of parties and weddings at these Pittsburgh area venues:
Allegheny Country Club, The Duquesne Club, Rivers Club, Pittsburgh Field Club, Sea Oaks Golf Club, Oakmont Country Club, Fox Chapel Golf Club, Longue Vue Club, Nevillewood, The P.A.A., NOLA Event Center, Rivers Casino, Twentieth Century Club, Green Oaks Country Club, Westmoreland Country Club, Fox Chapel Yacht Club, Wheeling Cotiere, South Hills Country Club, Valley Brook Country Club, Rolling Hills Country Club, Chartiers Country Club, Concordia Club, Ocean Three Golf Resort, Duquesne Golf Club, Edgeworth Club, Sewickley Golf Club, Montour Heights Country Club, Bedford Springs Resort Weddings and Bedford Springs Resort, Greensburg Country Club, Indiana Country Club, Sewickley Heights Country Club, Southpointe Golf Club, Treesdale Golf Club, Edgewood Country Club, Wildwood Golf Club, Rolling Rock Club, Sunnehana Golf Club, The Greenbrier, Centre Hills Golf Club, Nemacolin Woodlands Resort, , Shannopin Golf Club, Wheeling Country Club, Churchill Valley Golf Club,, Edgewood Country Club, Westin Convention Center, Marriott City Center, Omni William Penn, Renaissance Pittsburgh Hotel, Pittsburgh Wyndham Grand Hotel, The Fairmont Hotel Pittsburgh, Hilton Gardens Pittsburgh Southpointe, Bella Sera by Greco's Canonsburg, Pittsburgh Airport Marriott, Circuit Center Ballroom, Pittsburgh's Grand Hall at The Priory, The Carnegie Museum of Natural History's Music Hall Foyer, Andy Warhol Museum, Heinz Field, PNC Park's Home Plate Lexus Club, Four Points by Sheraton Pittsburgh North and Greensburg, Springwood Conference Center, The Hyatt at the Pittsburgh Airport, The New Englander, Scottish Rite Cathedral, The Edgeworth Club and SO many more!
Pittsburgh Party Planners,  and brides and grooms looking for Pittsburgh Wedding and Party Bands, or the Best Corporate, Convention, & the most elite Show Bands, call upon John Parker – an industry recognized name very highly regarded in Pittsburgh.
Not an Entertainment agency that books live bands, at John Parker Bands, direct service from musicians entertaining for special events make the possibilities for live wedding entertainment unlimited in Pittsburgh!. After all, it's your big day for entertainment be it a wedding or other party, and top live function band can truly MAKE a wedding or party.
Our Pittsburgh live bands travel to Cleveland, Columbus, Philadelphia, Harrisburg, Altoona, Youngstown, Cumberland, Erie, Morgantown, State College – just to name a few.
Our esteemed & highly recommended colleagues in the business include the finest Pittsburgh agencies that we recommend, such as: Entertainment Unlimited, Big Day Entertainment, East Coast Entertainment, Steiner Talent, Gig Salad, Elite Entertainment, Talent Network, and many others. And performers just like us: The Grand Avenue Band, Sputzy, Modern Times, Jeff Jimmerson, Dr. Zoot aka Doctor Zoot, Nightlife Band, No Bad JuJu, Pittsburgh New Showband, Finesse, Johnny White & The Elite Band Pittsburgh, Wee Three and many many more very talented entertainers and wonderful Network of Pittsburgh Talent