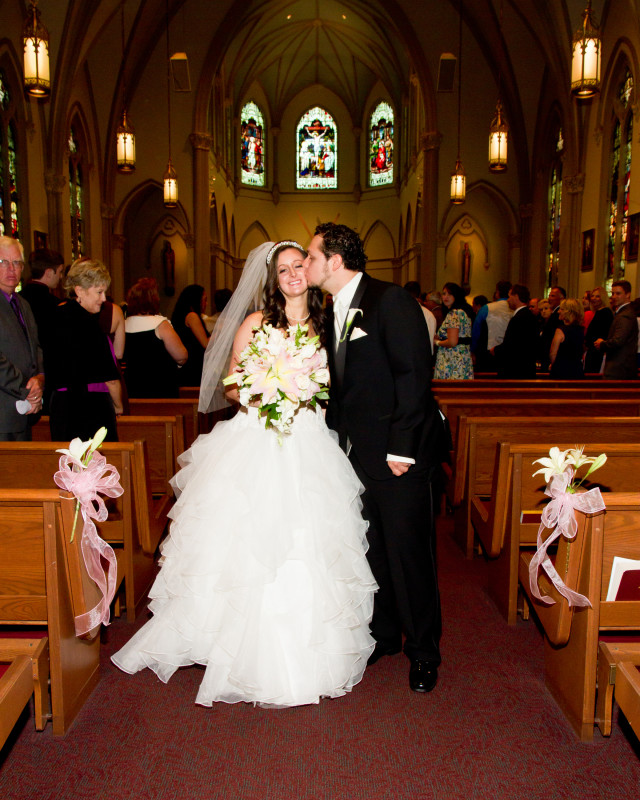 Alex and Anthony's wedding at the Grand Concourse Station was one of those romantic fairytale weddings complete with stained glass windows, rose petals, princess dresses and lots of love. The Grand Concourse Station is located in a historic train station, giving it an old world feel with new world amenities.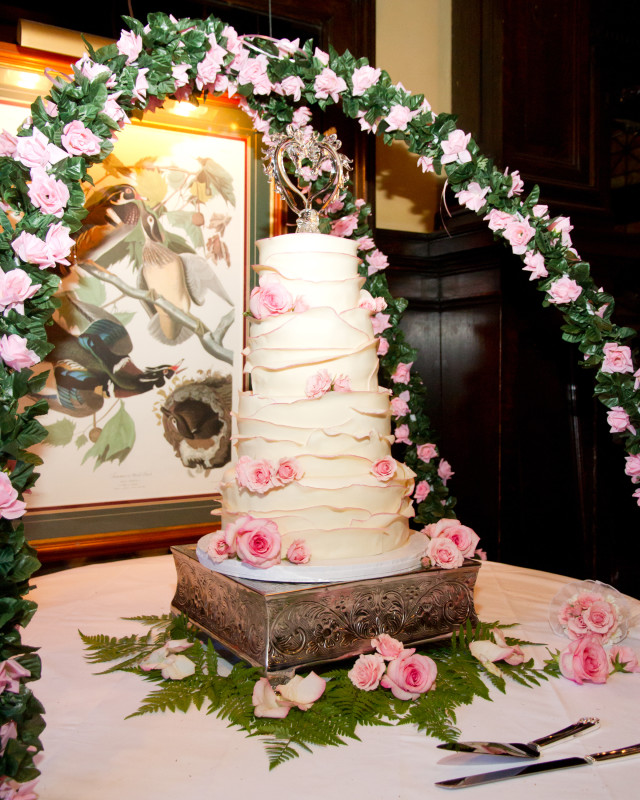 Their cake was a frothy, romantic confection from Vanilla Pastry Studio. We particularly dig the way the cake's frosting mimics the pretty pink rose petals! So pretty!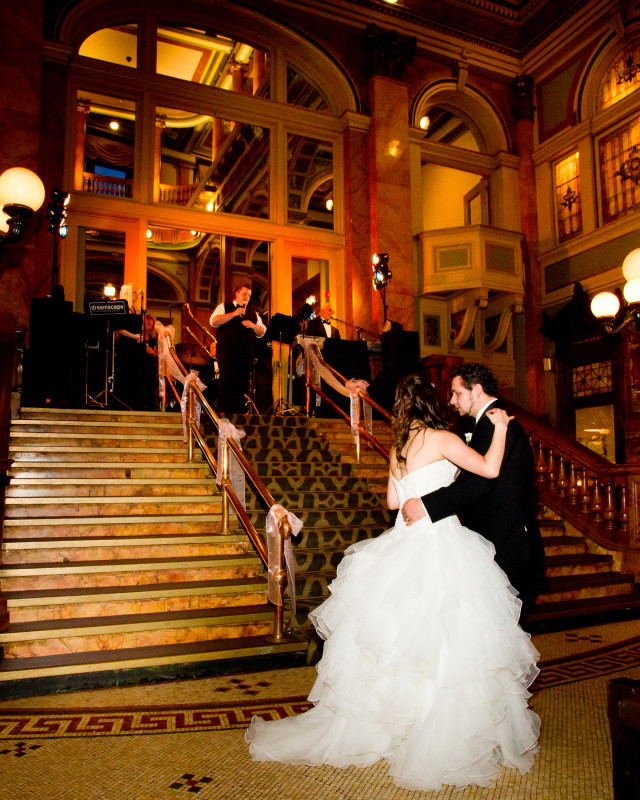 Alex and Anthony share a sweet first dance at the bottom of the grand staircase in the lobby of the train station. Could it get any more romantic?!? The incredibly intricate architectural details of the space are just so incredible; we're sure the couple were floating on air during this dance.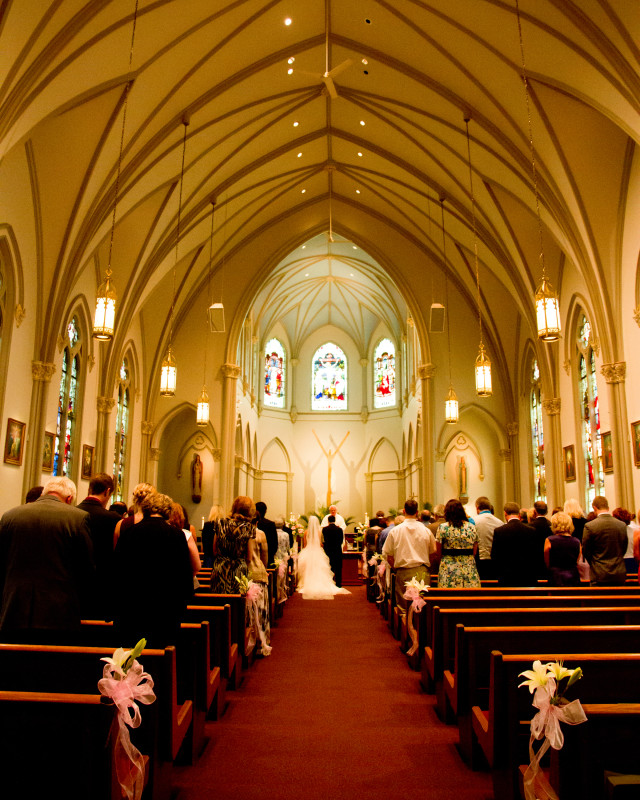 Duquesne University Chapel is a truly awe-inspiring setting to exchange vows. The high, arched ceilings, deep red carpets and incredible stained glass windows are so stunning and create a memorable, reverential atmosphere perfect for something as special as a wedding ceremony.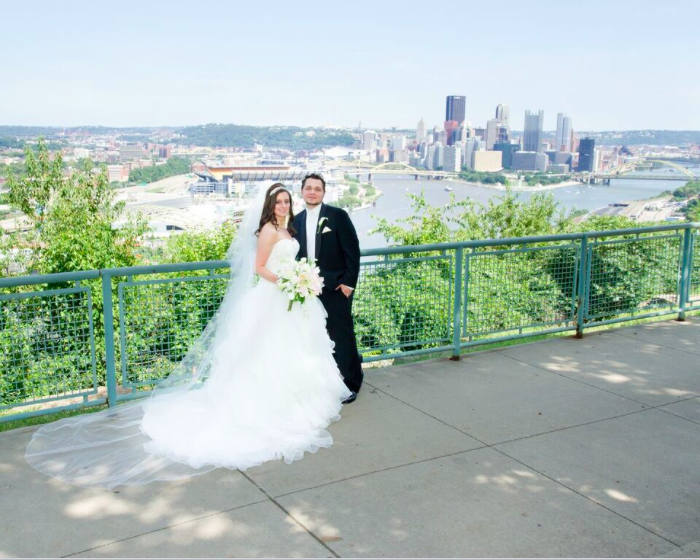 Check out that view! Photographer John Madia did an amazing job of capturing the grand elegance of the Grand Concourse Station view and grounds. Being right on the river makes for some pretty magical photographs! Alex's incredible princess gown and amazing bouquet doesn't hurt things either. 🙂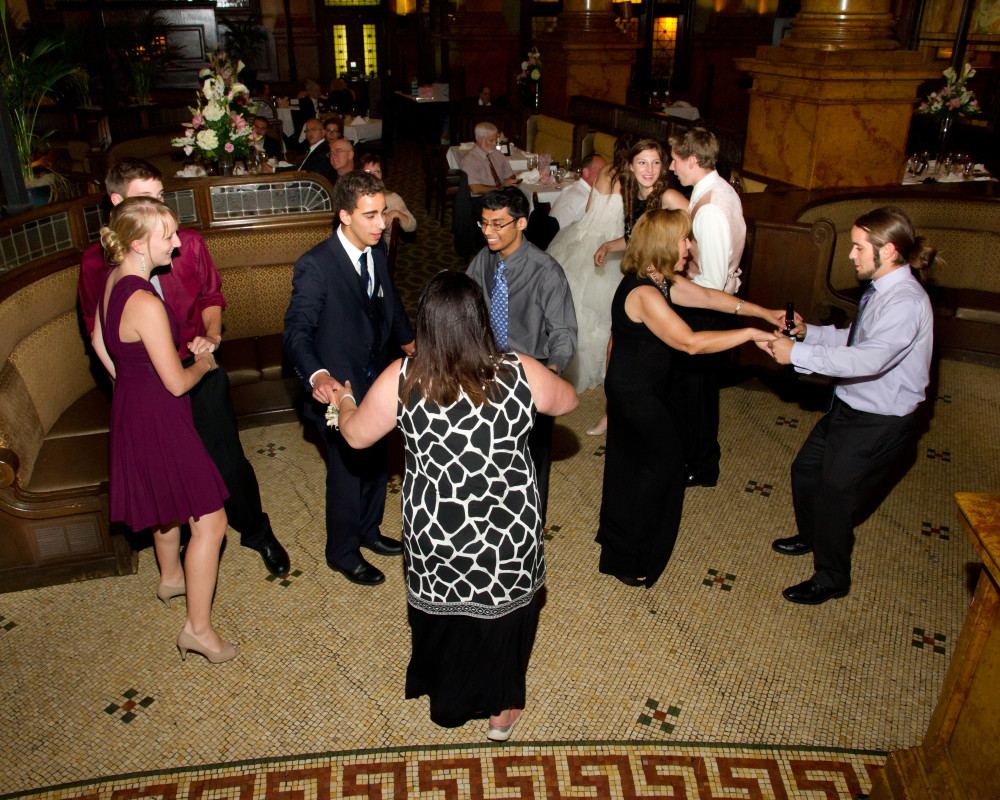 Guests had fun all night long dancing to the sounds of the Dreamscape band. Who can resist a good train dance? This one included almost all of Alex and Anthony's guests; not only was it fun for them while it was happening, it makes for an awesome photograph to remember! Getting guests on their feet and letting loose is a fun job the Dreamscape band takes incredibly seriously. We want to help every one of our couples (and their friends and family) to have a night they'll never forget and great music is a big part of that!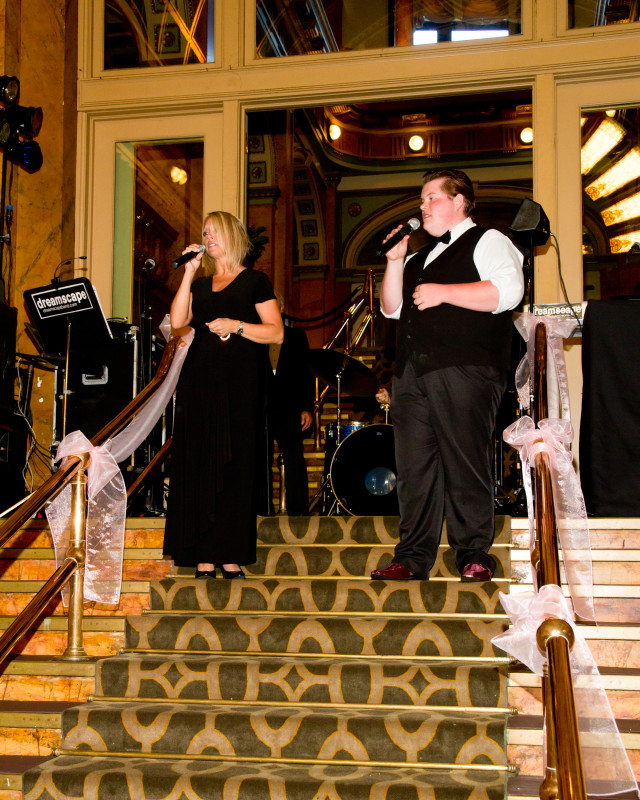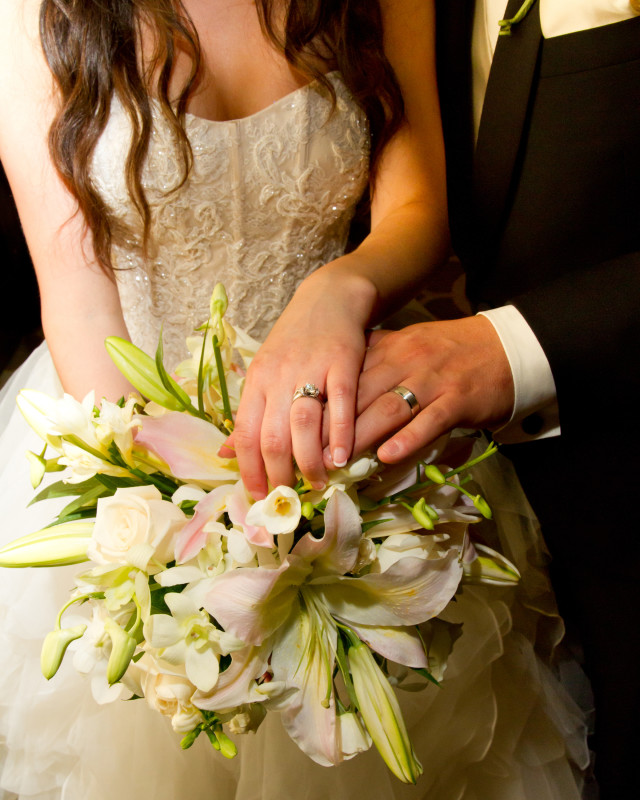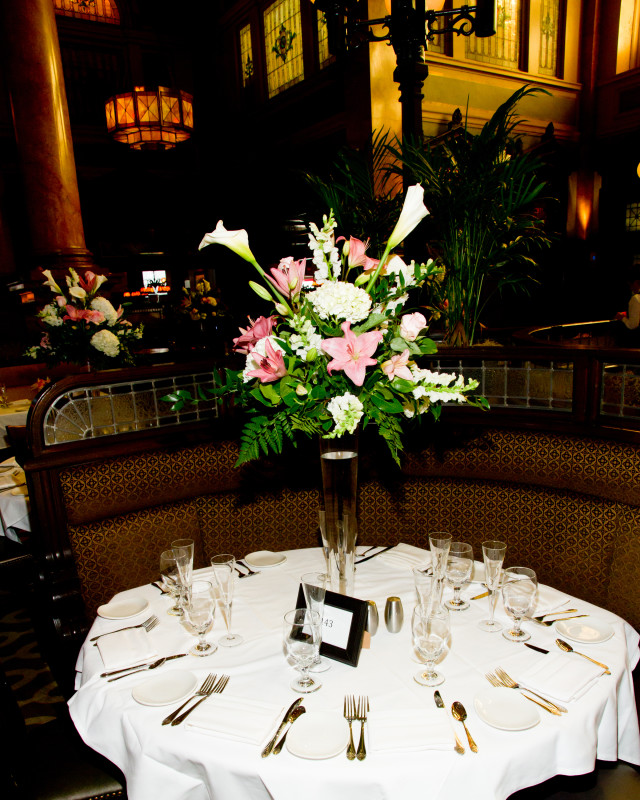 Not only are Alex and Anthony's rings gorgeous (we love the vintage feel of the setting on hers!) but her bouquet and the floral arrangements at the reception by Blumengarten Florist are so beautiful. They're feminine and romantic, bold and elegant. The lilies are especially stunning and we can only imagine how amazing they smelled at the tables!
We hope you enjoyed taking a peek inside Alex and Anthony's gorgeous Pittsburgh wedding at the Grand Concourse Station. We know that the Dreamscape band had fun playing it! Be sure to check out the band's website if you're looking to have the same kind of fun at your own event and contact them to learn more or ask any questions you may have. We also want to say thank you to photographer John Madia for allowing us to use his romantic photos in this post. You can see more of his work at John Madia Photography.
~ Pittsburgh's Finest Vendors ~
Ceremony site: Duquesne University Chapel
Reception venue: Grand Concourse Station
Florist: Blumengarten Florist
Cake: Vanilla Pastry Studio
Photographer: John Madia Photography