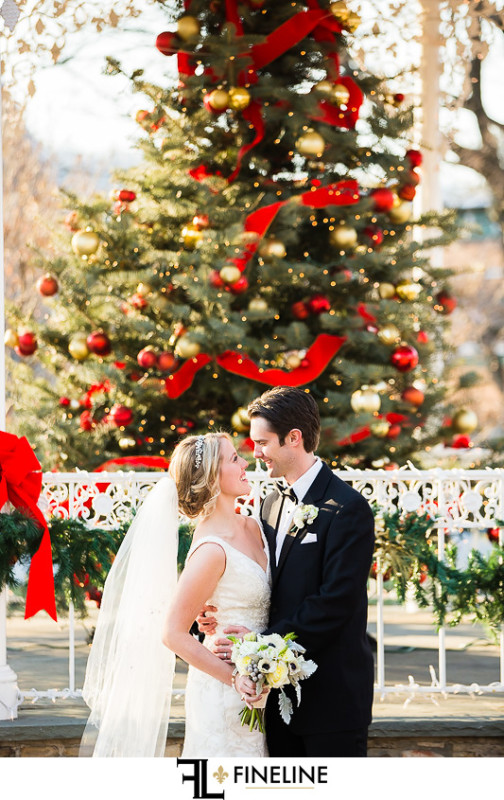 There's really nothing like a quintessential winter wedding! Rachael and Matt celebrated their union in an elegant yet faintly rustic setting that truly invoked the welcoming feel of a classic country-style Christmas. From the heartwarming ceremony to the grand festivities at the country club, this big day is sure to leave an impression on guests for the rest of their days! The couple and their family danced the night away to the tunes of Pittsburgh's finest wedding band, which conjured a distinct atmosphere of cheer and jubilation during the reception!
Fine Line Photography masterfully captured the splendor of this big day in their gorgeous photographs, which you can enjoy below!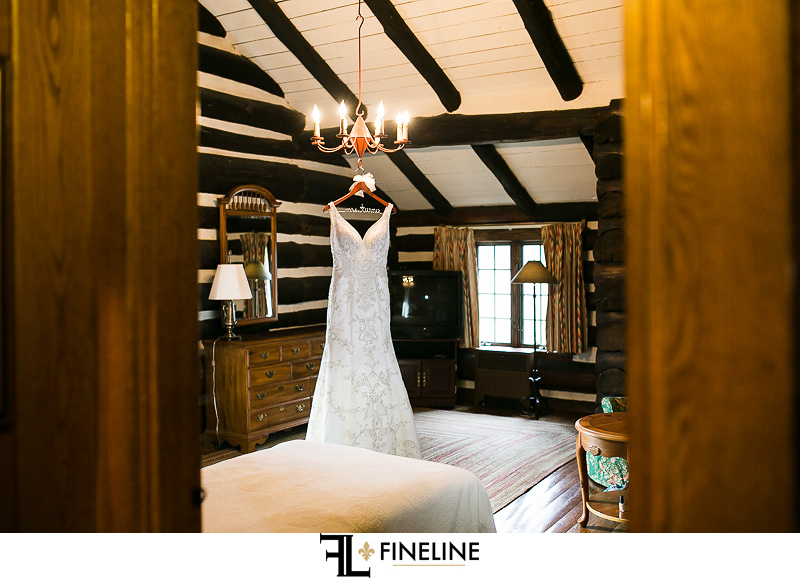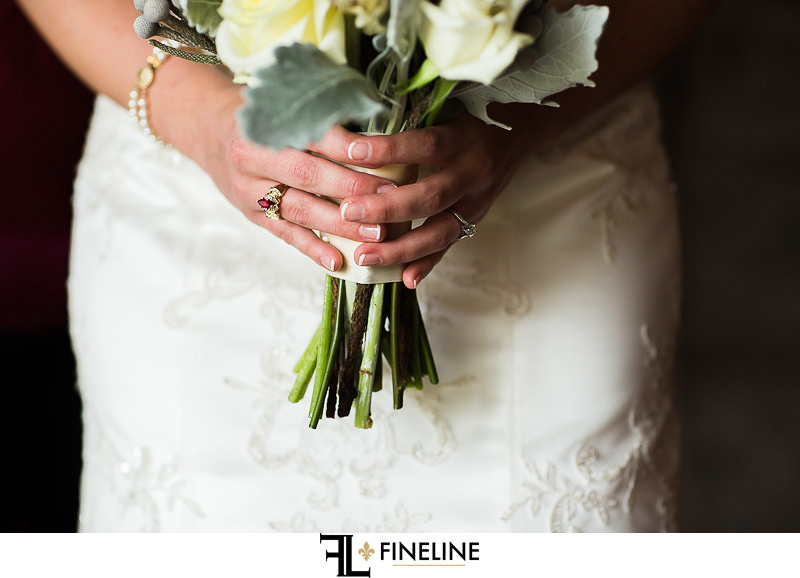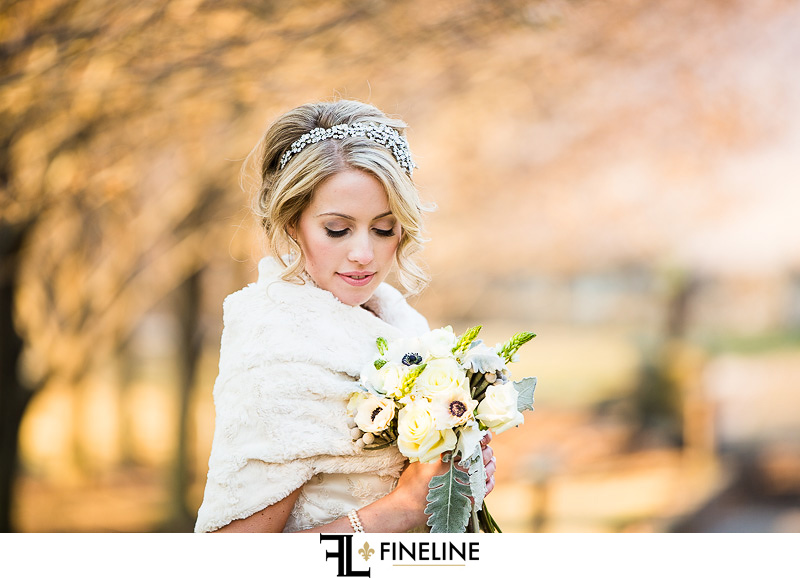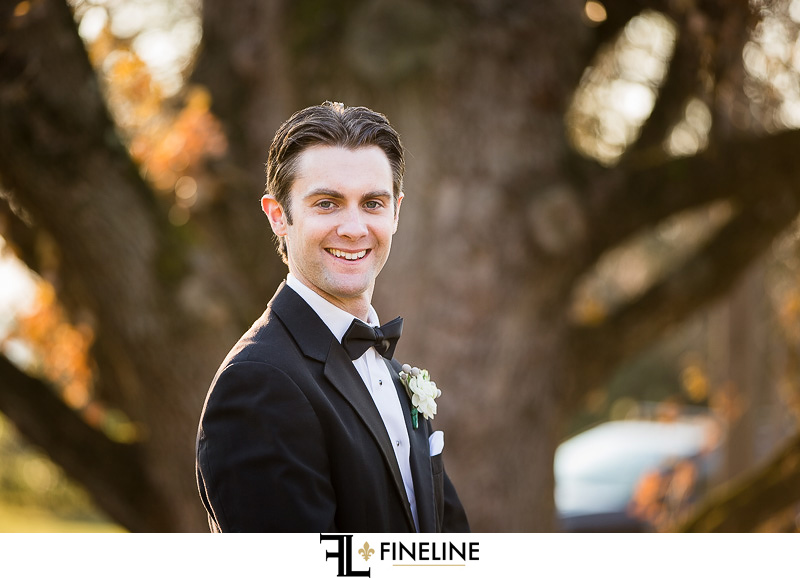 Rachael and Matt said their "I do's" surrounded by their nearest and dearest at St. Mary's of the Mount, a beautiful Roman Catholic Church nestled in Pittsbugh's Mount Washington neighborhood. The soaring ceilings invoked the God's presence while blooming winter flowers decorated the altar, creating a stunning space that was nothing short of perfect for this hallmark moment!
The newlyweds enjoyed a delightful dinner with their closest friends and family at a historic club known for its exclusivity and gorgeous stone architecture. The guests enjoyed a relaxing cocktail hour in the Terrace Room before making their way into the Ballroom for a delectable dinner. Wedding planner Nicole Dorko ensured that everything looked stellar. The ballroom served as a testament to her dedication, with the light-laden holly branches and illuminated Christmas tree perfectly offsetting the space's elegant light blue walls, sky high ceilings, and shimmering crystal chandeliers.
To keep the party rolling all night long, the couple looked to the Dreamscape Wedding Band to set the atmosphere with some incredible music! The dance floor was in full swing until it was time for the couple to make their grand exit!
Reception Soundtrack
First Dance: "Everything" by Michael Bublé
Father/Daughter Dance: "I Loved Her First" by Heartland
Mother/Son Dance: "Forever Young" by Rod Stewart
"There were some songs that literally brought tears to our eyes they were so well done…
Matt and I, as well as our guests, had THE BEST time and that is in no doubt largely due to Dreamscape."
~Bride Rachael ~
Want your perfect day to be punctuated with first class entertainment? Then look no further! Contact John Parker Bands today for more information about their knockout bands!
VENDORS
Entertainment Dreamscape | Photos Fine Line Photography
Reception: Club In Ligonier | Ceremony St. Mary of the Mount Parish
Flowers/Cake/Lighting: In house