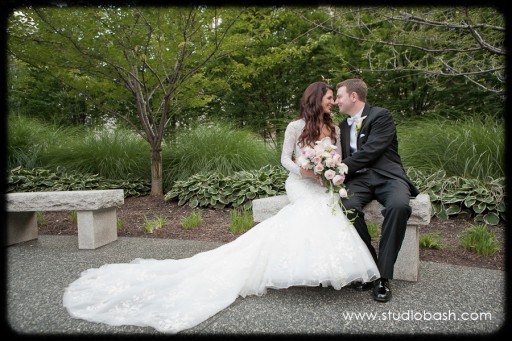 Antoinette and Drew's classic wedding bash was served with a side of bling and a little dash of fun! The newlyweds' high-spirited guests practically shook the dance floor as they moved and grooved to the amazing John Parker Band!
Take a look through the gorgeous wedding photos taken by Studio Bash. The couple are sure to treasure these forever!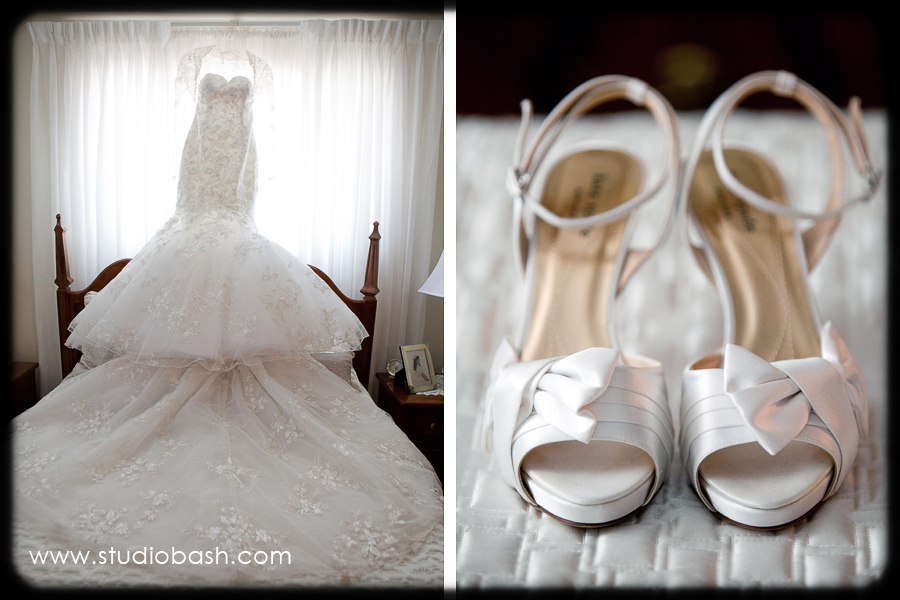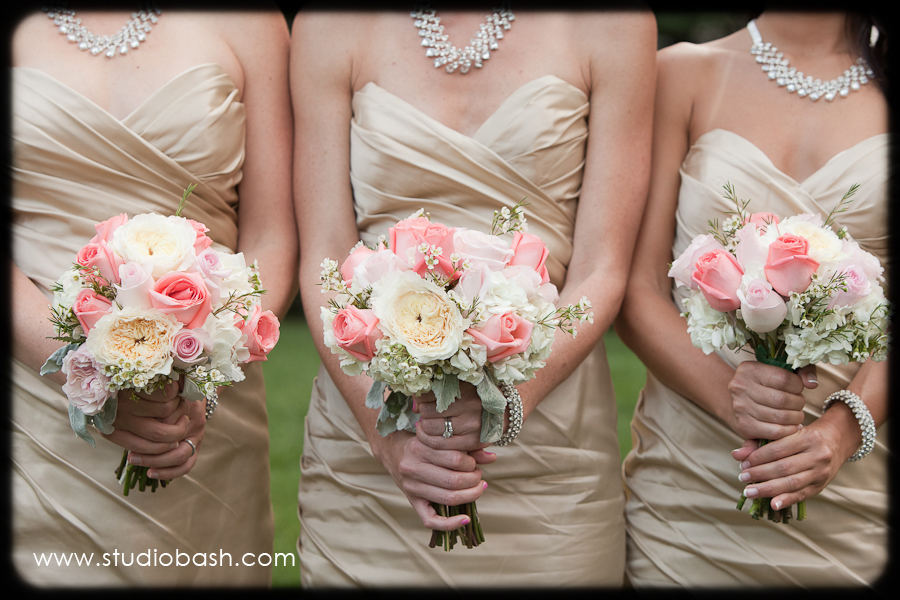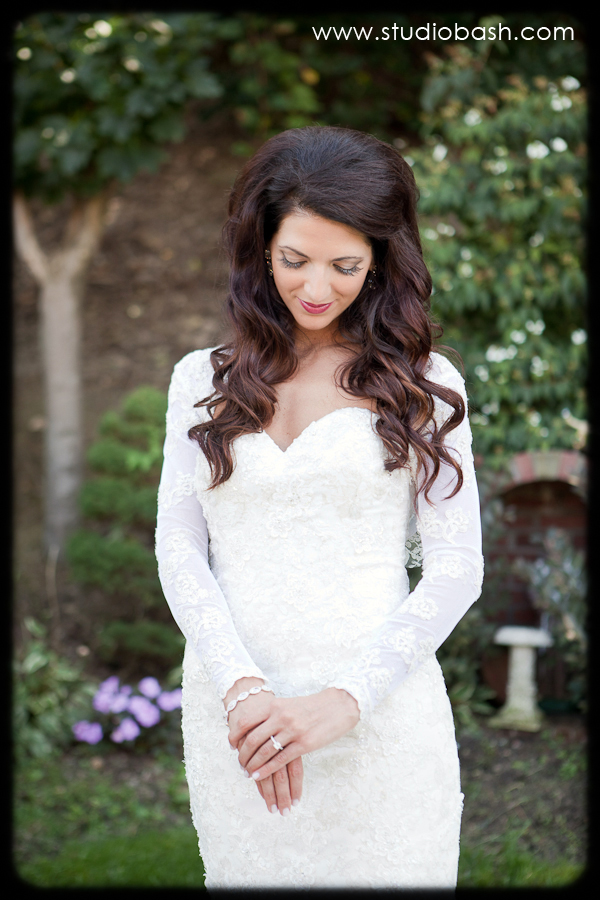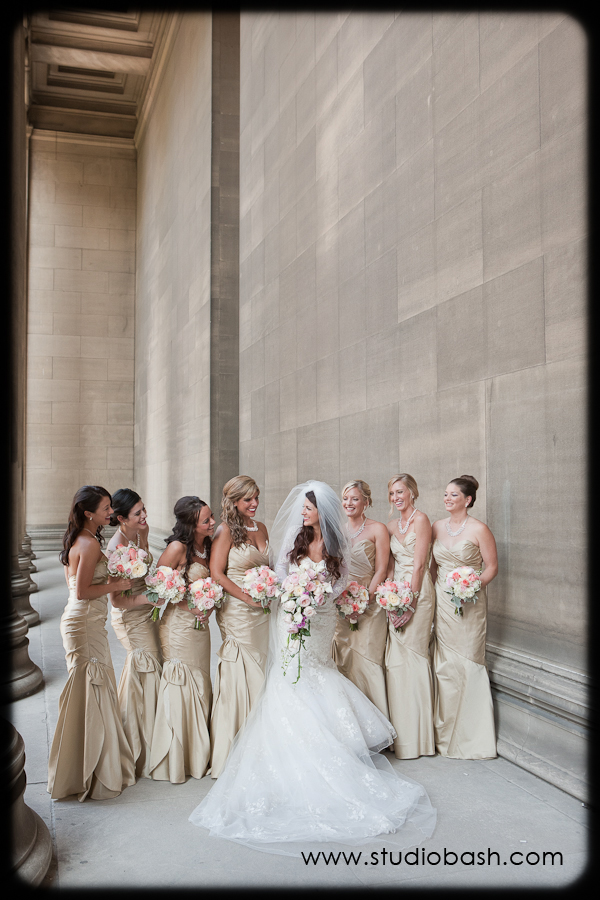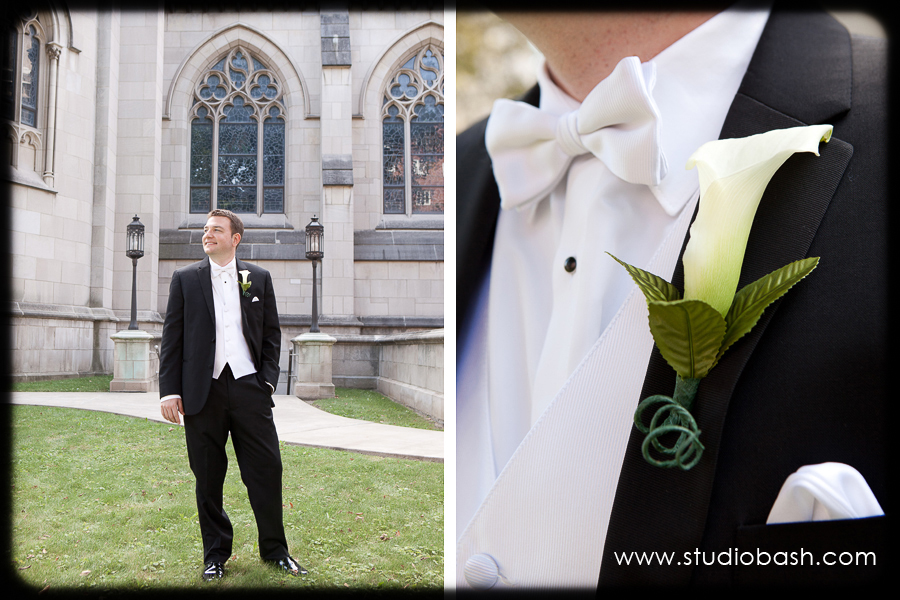 The bride and groom were wed beneath the soaring heights of St. Paul Cathedral in Oakland. This majestic, historic venue really set the mood for the ceremony. From the towering altar to the intricate beading of the bride's dress, everything about these nuptials was grand. Following the "I do's," the newlyweds and the other members of the wedding party made their way Downtown to enjoy an afternoon photo shoot in Mellon Green Park.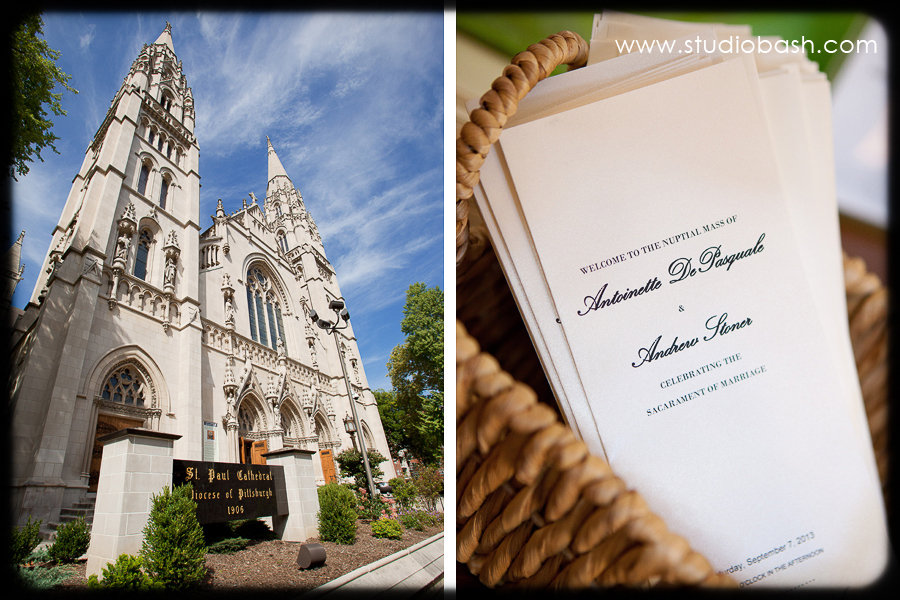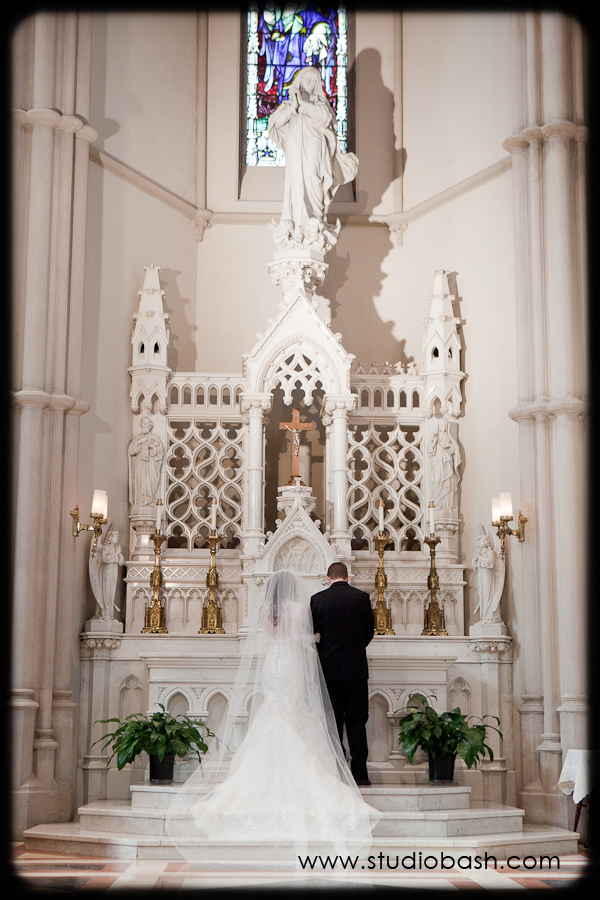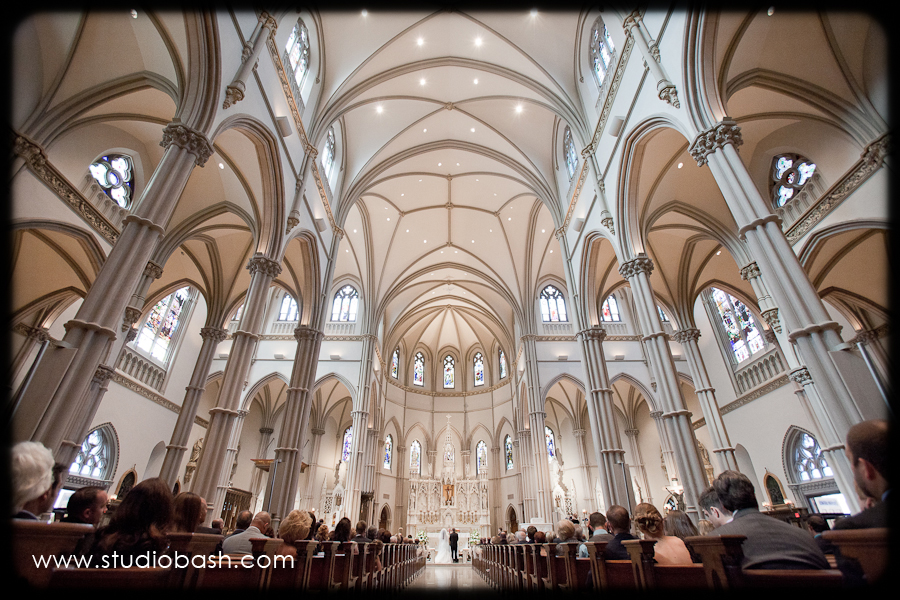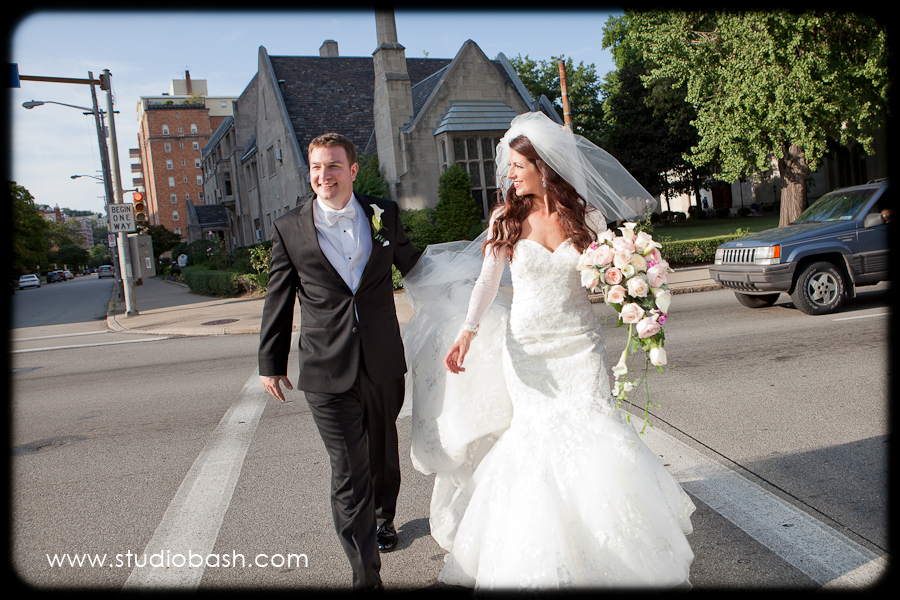 The reception took place at Duquesne University's elegant Power Center Ballroom. Head of staff Karen White made certain that everything looked exactly the way the bride and groom wanted! The room was a vision of white and crystal, from the refined centerpieces to the cream fabric seat covers. Rhinestone-encrusted flower vases and blingy cake stands brought some subtle glitz and glam to the otherwise classic decor.
Reception Soundtrack
Bride & Groom's First Dance:  Ray Lamontagne's "Hold You In My Arms"
Father & Bride's Dance: "Speak Softly Love" Waltz – from The Godfather
Mother & Groom's Dance:  Van Morrison's "Days Like This"
"We had a blast at the wedding.
Many people complimented us on your band!
We are talking about how we get some folks together
to hire you for another party someday."
– Groom Drew
The best wedding entertainers in Pittsburgh kept the dance floor pumpin' until the lights came up and it was time to leave! Under the dictionary definition of "Fun," you'd be sure to find a picture of this crowd.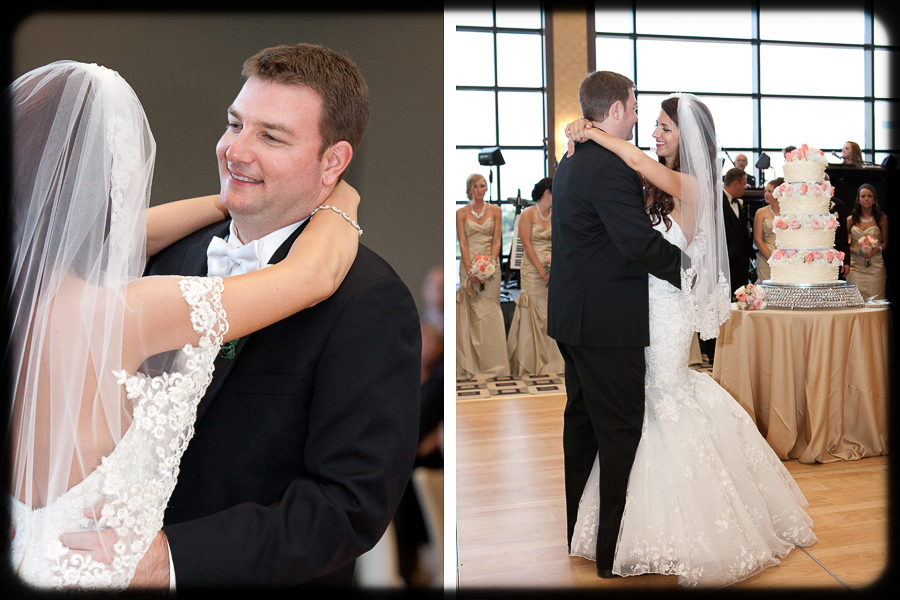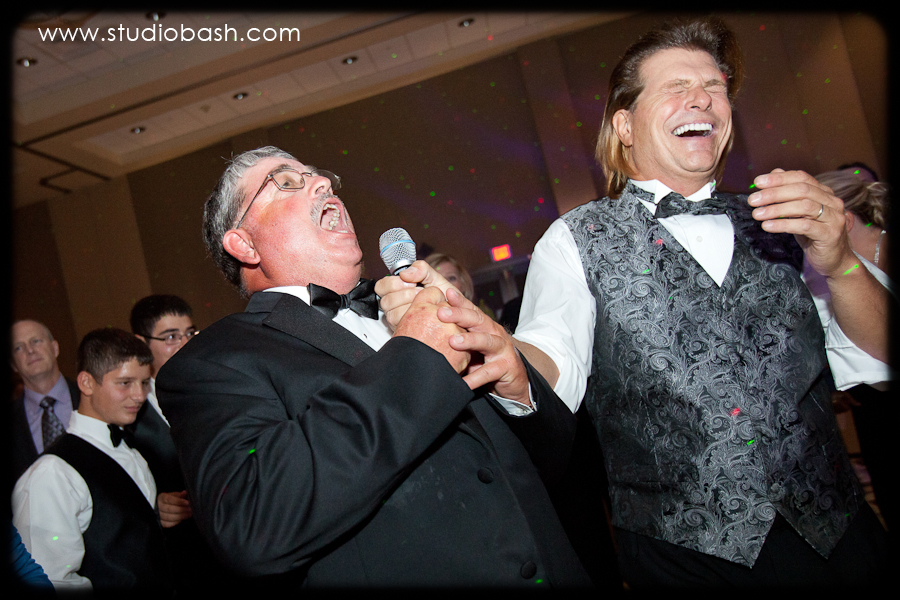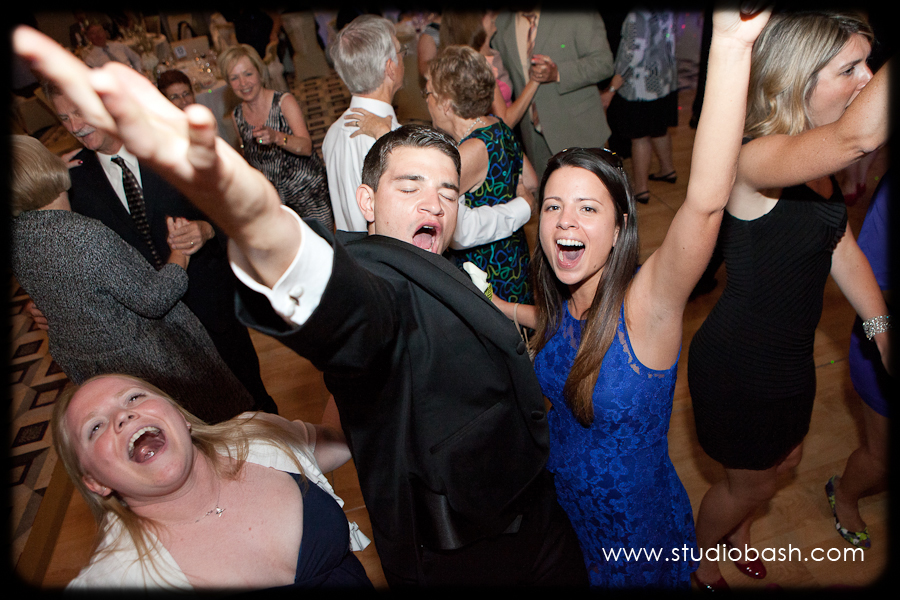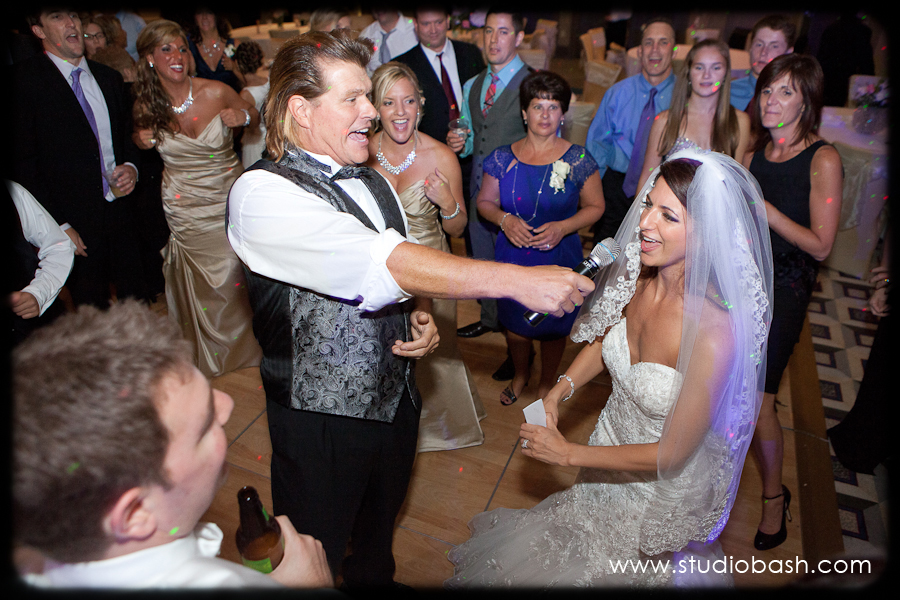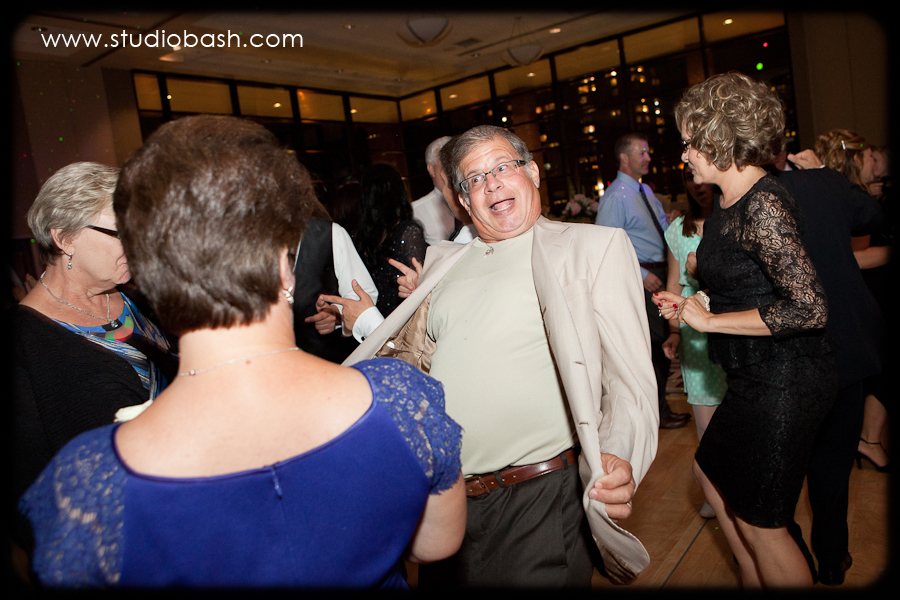 Want a band that will make your wedding reception to be the party of the year? Make this a memorable night for yourself, your friends, and your family. Contact John Parker Band for more info!
 VENDORS
Entertainment  John Parker Band  | Photos  Studio Bash 
Reception  Power Center Ballroom  |  Ceremony  Saint Paul Cathedral
Videographer  Doree Simon  |  Lighting  mobileMIX Entertainment 
Flowers  Dellarobbia | Cake  Fenoglietto's Wedding Cakes