Pittsburgh luxury wedding venue The The Omni William Penn Hotel, was the perfect location for this wedding ceremony & reception that combined personality and fun with traditional class and elegance.
Melissa and Glenn chose this timeless and romantic venue for their wedding, & made it a beautiful evening.
Top Pittsburgh band The John Parker Band infused fun & sophistication, performing the night away for the bride and groom and their guests!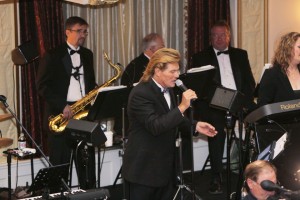 Amazing Pittsburgh wedding photographer Pam Kopka of Pamela Sue Photography was kind enough to share some of the images that she captured:
The John Parker Band would love to be a part of YOUR extraordinary wedding too! …contact us now!