Andrea & Marc's awesome wedding
What a FUN wedding this was!
We just point out John Parker in the video so you know this is legit – LOL.
As you can tell – this is not about US – its about YOU!
Will YOUR wedding be THIS fun?
the video says it all!
•
•
and here's what they thought about us & our service..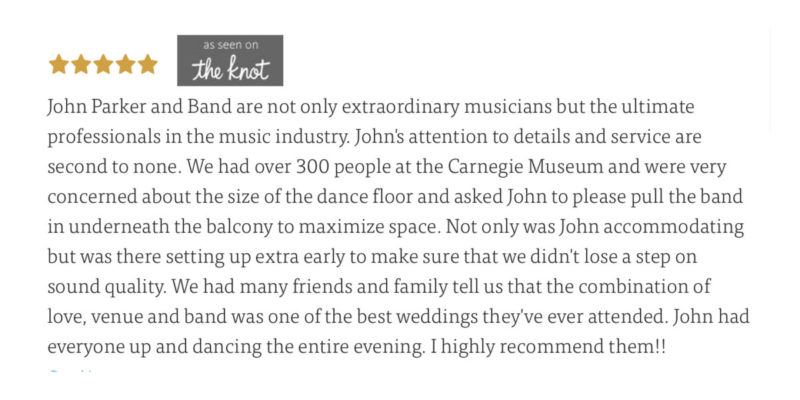 Who did what:
Ceremony – St Paul's Cathedral
Reception – The Carnegie Museum Music Hall Foyer
Cake – the Carnegie
Awesome footage by Ruben Hernandez
Awesome Flowers by Gidas
Band is John Parker Band