Every wedding is special and beautiful in its own way, but there was something especially remarkable about Theresa and Dale's wedding. Surrounded by their closest family and friends, the couple started their marriage at home with an intimate ceremony in their living room.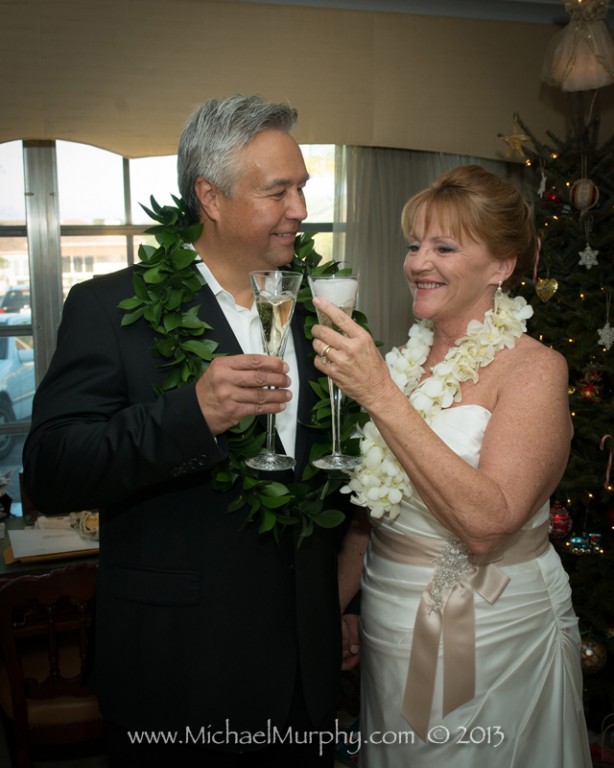 Afterward, Theresa and Dale took their special day to another level, inviting everyone else to join them for cocktails and dancing at the elegant Riverside Hotel in downtown Ft. Lauderdale. The couple and their guests had a blast at the reception, dancing to the music of the John Parker Band, premier wedding entertainers for South Florida. The party was luau-themed, and featured centerpieces of tropical grasses, Polynesian leis for the newlyweds and their guests, and a ukulele serenade for the couple's first dance!
Photographer Michael Murphy shared a few photos of the wonderful evening with us:
Our best wishes go out to this happy couple – may you have many more years of joy together!
If you're looking for a band to make your night as special as this couple's, contact the John Parker Bands!
Vendors: The John Parker Band (Band) | Riverside Hotel, Ft. Lauderdale (Reception Venue & Catering) | Michael Murphy Photographic Imaging Studio (Photography) | Ann's Florist, Las Olas (Floral Arrangements)