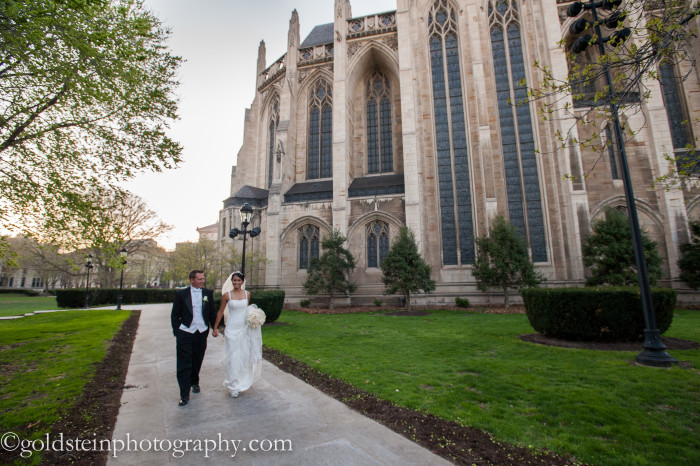 Fremalyn and Zach threw a traditional wedding with a glamorous flourish that left guests with magical memories! From the metallic details to the stellar reception whipped into a dancing frenzy by the John Parker Band, this couple's big day was nothing short of marvelous.
To preserve the loveliness of their wedding days, the bride and groom hired the talented Michael and Lynn Goldstein from Goldstein Photography! Take a look through their work below.
Genius wedding planner Tim Komen and Star Catering Director Robi Ruane worked together to throw an out-of-this-world reception at Fairmont Hotel Pittsburgh. The stunning ballroom with draping with glam details, including sequin tablecloths, gold rim glasses, crystal chandeliers, and an epic 5-tier wedding cake embellished with white roses. The beauty was almost blinding!
Reception Soundtrack
First Dance: "All Of Me" by John Legend
Uncle/Niece Dance: "Daddy's Little Angel"
Mother/Son Dance: "I Hope You Dance" by Lee Ann Womack
Songs of Note: "Unforgettable" by Nat King Cole
Pittsburgh's top wedding band entertainers – John Parker Band – provided a spectacular soundtrack for the reception, keeping the couple's friends and family dancing and laughing long into the evening!
If you're looking to have one heck of a good time during your reception, then contact the best wedding band in the biz!
VENDORS
Entertainment   John Parker Band   | Photos   Goldstein Photography
Wedding Plans   Tim Komen  |  Ceremony   Heinz Chapel  |   Reception   Fairmont Pittsburgh