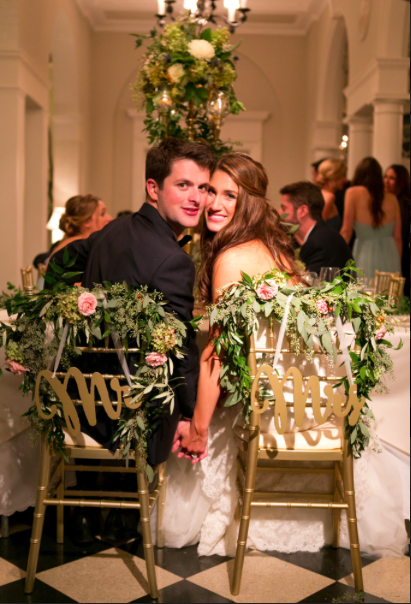 The very first thing you'll notice about Emily and Colin's wedding are the smiles; from the couple to the guests, there is no shortage of mega-watt grins on everyone who attended the couple's wedding at the Fox Chapel Golf Club. The second thing you'll notice are all the thoughtful, gorgeous details that helped make their big day so special. First, and perhaps one of our favorite details, are these gold Mr. and Mrs. chair banners with incredible floral arrangements by Mt. Lebanon Floral.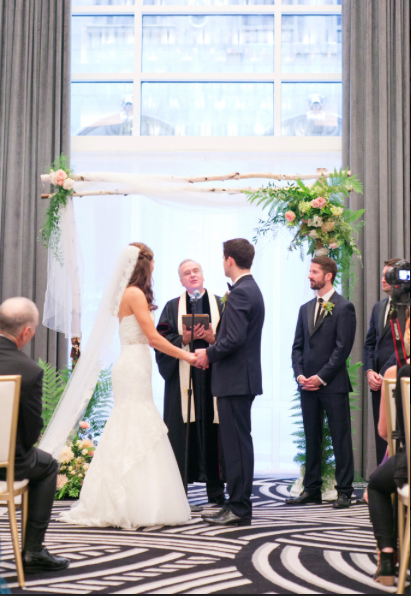 The pair married and the uber-hip boutique Hotel Monaco; just check out that awesome black and white patterned carpet! The natural wood arbor adorned with dreamy white tulle and lush greenery helped create a romantic atmosphere– and gave guests a clue to what was in store for the reception later on!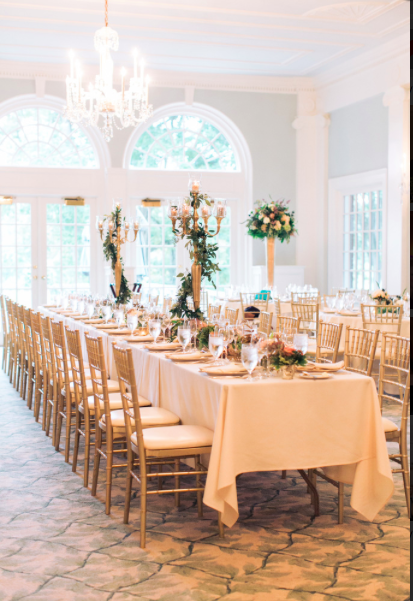 Gorgeous, right? The gold, white and green color theme carried seamlessly from one event space to the other; with chic gold chairs, dramatically adorned candelabras and crisp white linens, the vibe is so elegant and fresh.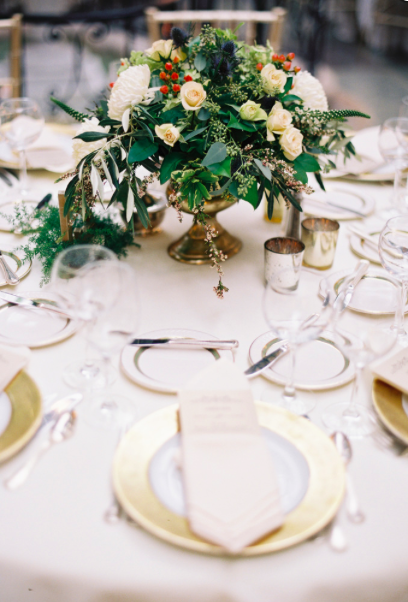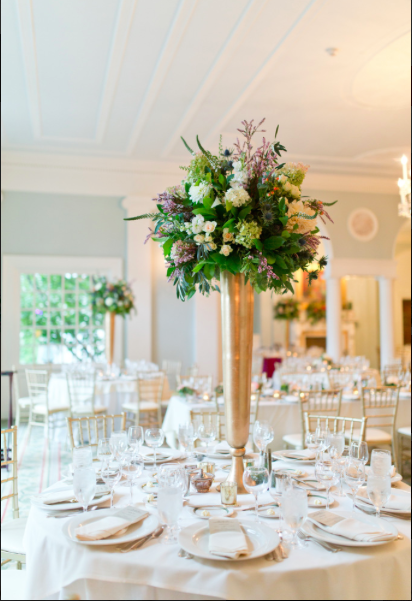 Mt. Lebanon Floral really knows how to create atmosphere with their floral arrangements. The mix of scale and proportion with these tabletop arrangements brings a level of dramatic sophistication to the reception space that is completely transformative!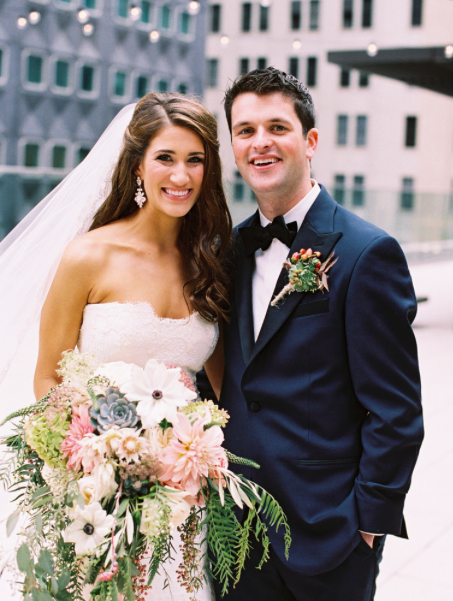 Not to mention Emily's bouquet! All of the arrangements are so artfully un-done; there's an obvious care and attention to the arrangements but the result is something effortless and approachable. It's a total marriage of glamorous and laid back and one we can't get enough of!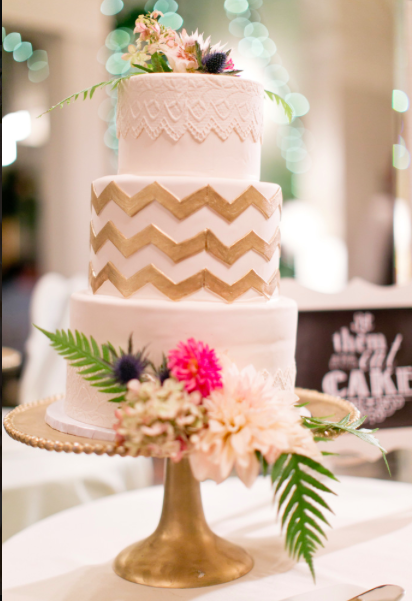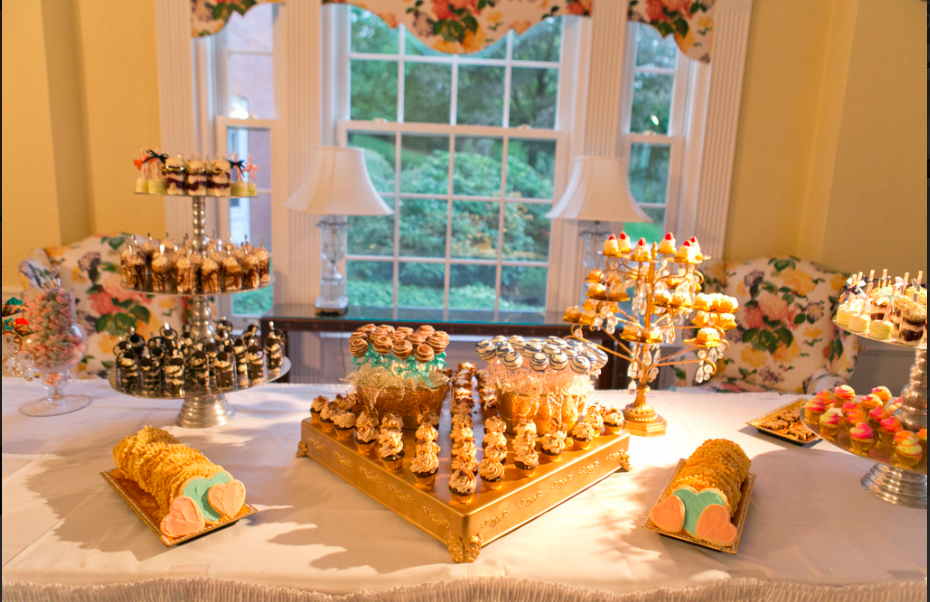 Guests were given the choice between cake, cookies, cupcakes and cake pops for dessert (or, rather, they got to have one of each!). The idea of a desert table is one we love for modern weddings; it's fun, looks great and let's both the couple and the guests sample more than one flavor of the baker's tasty goods. Emily and Colin chose Bella Christie's for their sweets and the bakery did a phenomenal job of designing a cake and desserts that complement – and enhance! – the wedding's overall look. The cake is especially cute; with the gold chevron pattern and sprig of flowers, it's almost too cute to eat (almost!).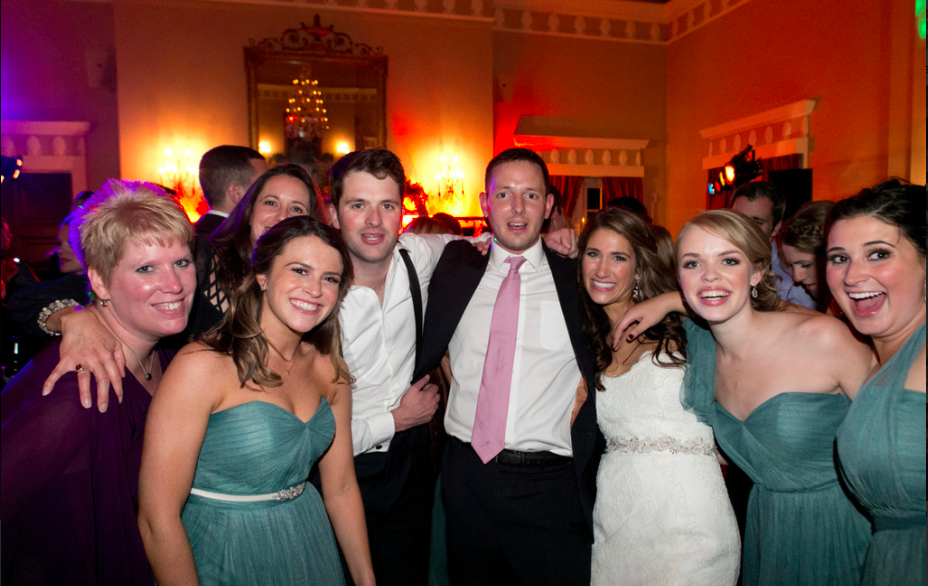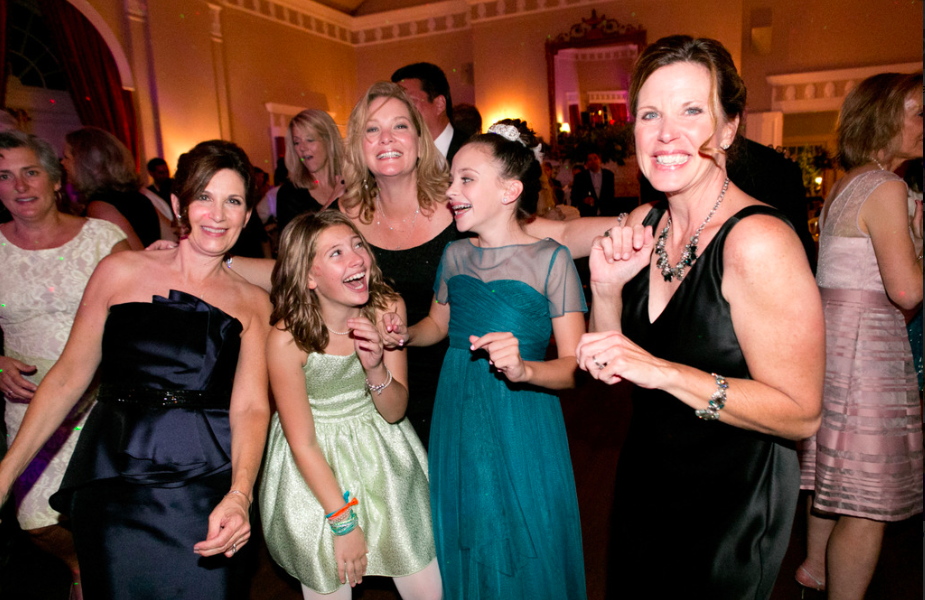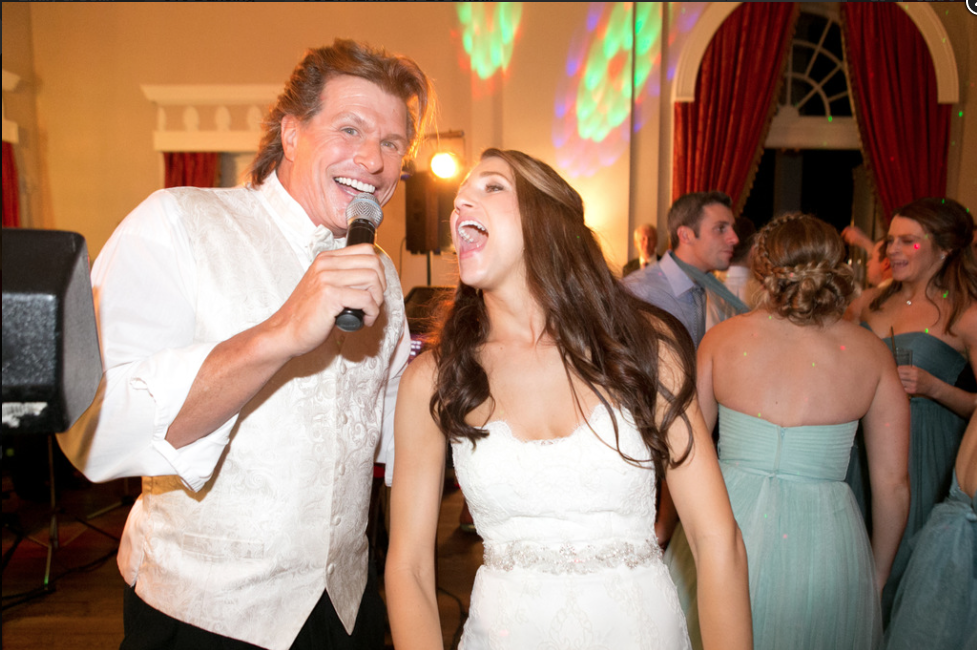 And back to those smiling faces; guests at Colin and Emily's wedding had such a fun time dancing to a mix of classics and new favorites from the always-entertaining John Parker Band. Good music is such an important part of any party; if the tunes are tempting, guests will get out and dance…all night long!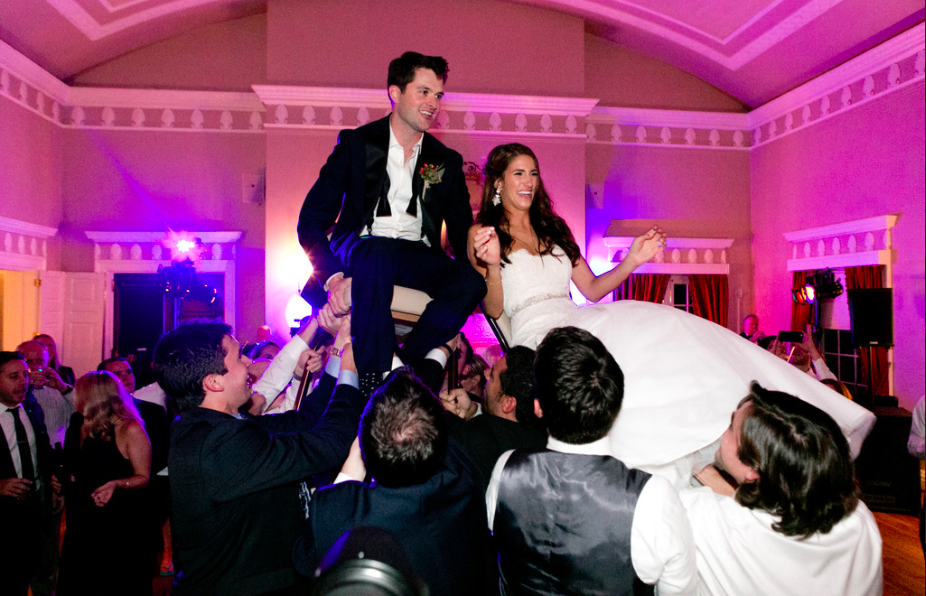 If this kind of glamorous, fun affair looks like what you've dreamed your special day to look like, please don't hesitate to contact Emily and Colin's vendors for your own day! And if you're searching for that perfect party band to keep your guests smiling and dancing all night long, get in touch with John Parker Band today!
We'd like to give a special thanks to photographer Joey Kennedy for being so generous with his photographs and allowing us the pleasure of using them here. Be sure to stop by his website and Instagram page to see more of his amazing work!
~Reception Soundtrack~
First Dance- Future Days, Pearl Jam
Bride/Father Dance- My Little Girl, Tim McGraw
Groom/Mother Dance- Forever Young, Rod Stewart
Last Dance- The Gambler, Kenny Rogers
~Who Did What?~
Ceremony Location- Hotel Monaco
Reception Location- Fox Chapel Golf Club
Florist- Mt. Lebanon Floral
Cake- Bella Christie's
Photographer- Joey Kennedy
Videographer- Shofilms
Band- John Parker Band