Kate and Dan chose Happy Valley's Nittany Lion Inn for their wedding. Rich in tradition, style, and beauty, it was the perfect location for the lovely bride and groom.
Top Pittsburgh band, City Heat, was on stage for the evening, providing awesome entertainment that kept the guests partying on the dance floor the entire night– as you can see by these great photos that Melissa of Organic Photographs captured.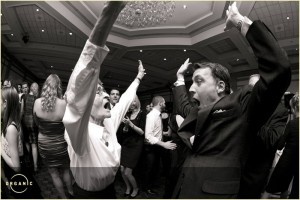 Contact John Parker Bands to add this level of fun– and professionalism– to YOUR wedding!