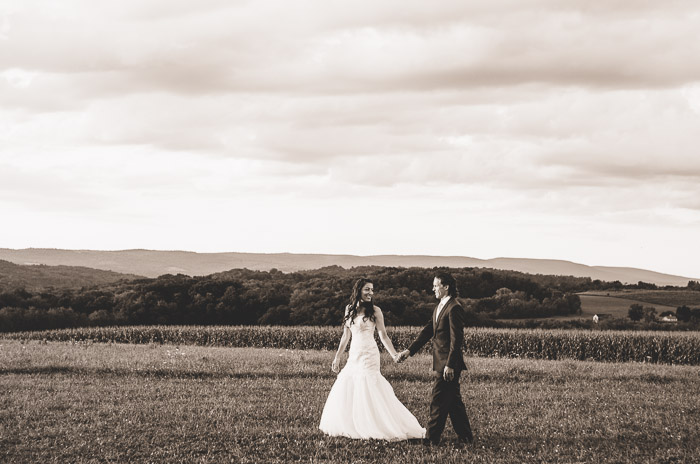 Liz and Knute's rural wedding relaxed guests with the peacefulness of the countryside and a carefree sense of fun. The Dreamscape Wedding Band made the reception truly come alive with great music that had guests dancing the night away!
Photographer Jessica Vogelsang captured the rural elegance of the newlywed's happy day in the beautiful photographs below.
The ceremony took place on a lovely day in August at the gorgeous Foxley Farm in Ligonier, PA. The couple was wed before a number of friends and family. Sprawling country fields and green rolling hills served as the serene background for their nuptials. It was a beautiful day for an outdoor wedding!
Following the ceremony, guests were invited to an outdoor enjoy cocktail hour, which offered a selection of unique beers brewed by the groom and his best man.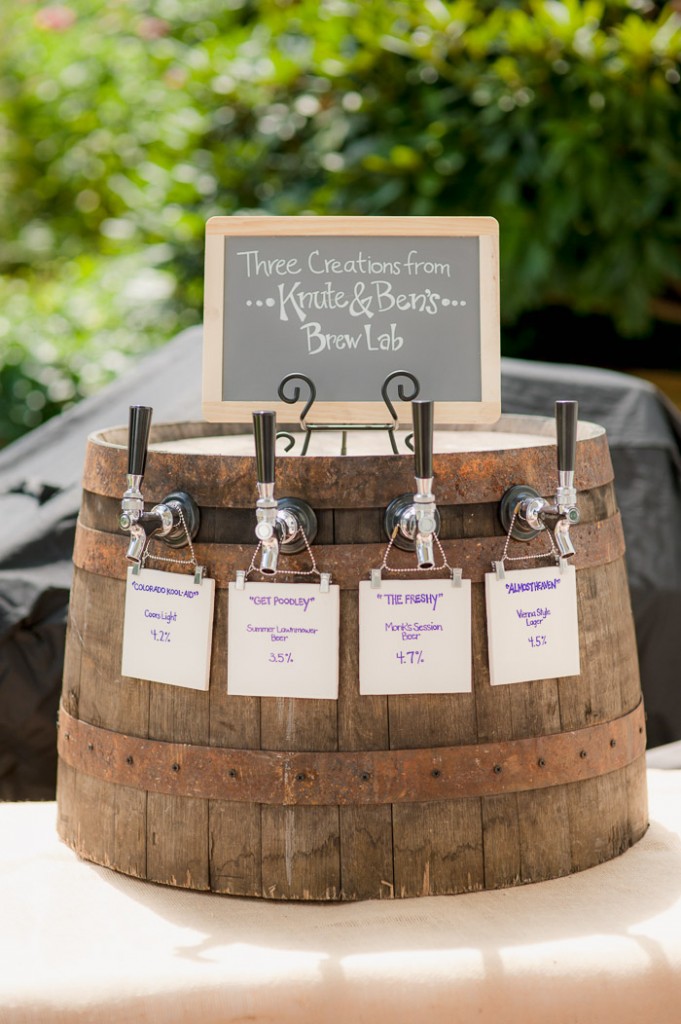 When the sun began to set, guests went to the nearby farmhouse. They were greeted with the sight of a family memory table, holding many different photographs capturing past romances from both sides of the family. The grand reception room – featuring gorgeous vintage finishes and double staircases – matched the bride and groom's country wedding theme seamlessly. Melissa Crawford kept the evening running smoothly for the bride, groom, and their guests!
Pittsburgh's premier wedding band kept these high-energy guests dancing and singing long into the night!
Looking to throw a killer wedding reception like Liz and Knute's? Contact John Parker Bands for more info!
VENDORS
Entertainment  Dreamscape Band  |  Venue  Foxley Farm |  Photography  Jessica Vogelsang  |   Wedding Coordinator  Devoted to You Events  |  Florist  Ridgeview Acres Farm  |
Cake  Little Lisa's Pastry Shoppe