The Heinz History Center is such a cool venue for a wedding, and Bride and Groom Jocelyn and Mike lived up to the reputation! With top Pittsburgh wedding band City Heat providing the music, they– along with their guests– danced the night away!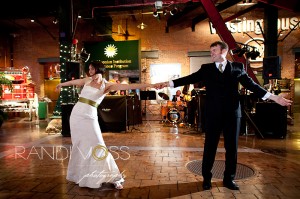 Pittsburgh Wedding Photographer Randi Voss was so kind as to share some gorgeous photos from the day with us. See more great photos on Randi's Blog.
Many thanks to Randi for sharing her talent, and many congrats to Jocelyn and Mike!