Renee & Paul celebrated their Wedding reception in the 17th floor Ballroom of the luxurious Omni William Penn Hotel. What started with a classic first dance, ended in a packed dance floor frenzy – both powered by the best Pittsburgh Wedding Band, John Parker. Check out these awesome photos graciously provided by veteran Pittsburgh Wedding Pros (& awesome couple) Michael & Lynne Goldstein of Goldstein Photography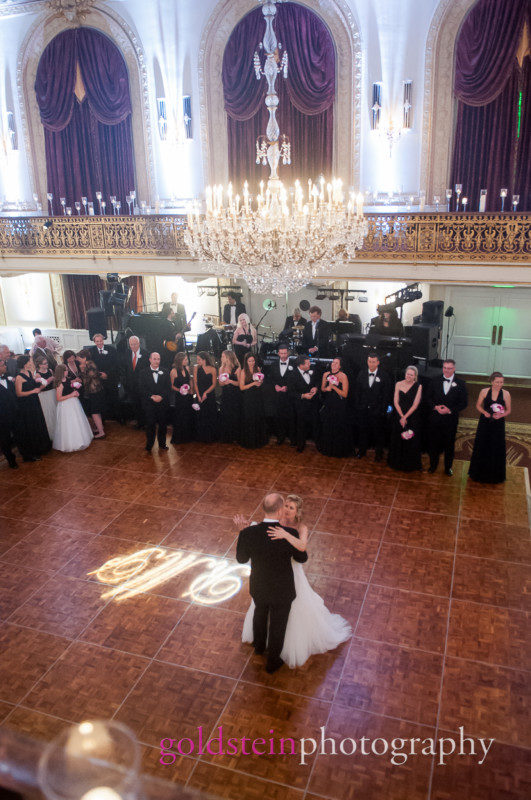 Renee started her dream wedding day at home, where the bridal gown and bridesmaid dresses hung awaiting hair & makeup to be done..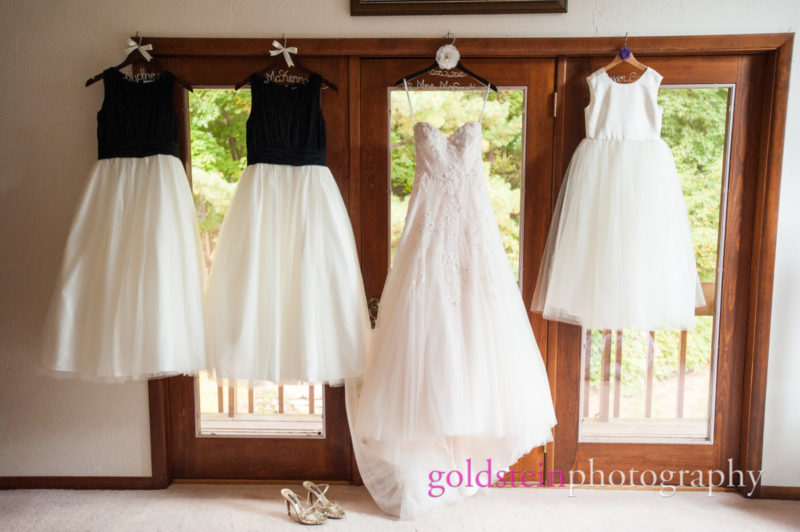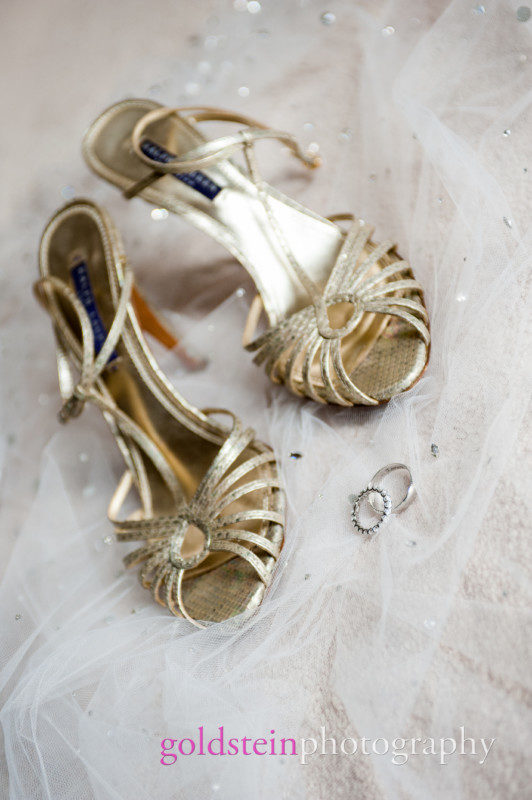 the Bride walks down the sweeping staircase in her gown for her bridal party first to see – what a moment!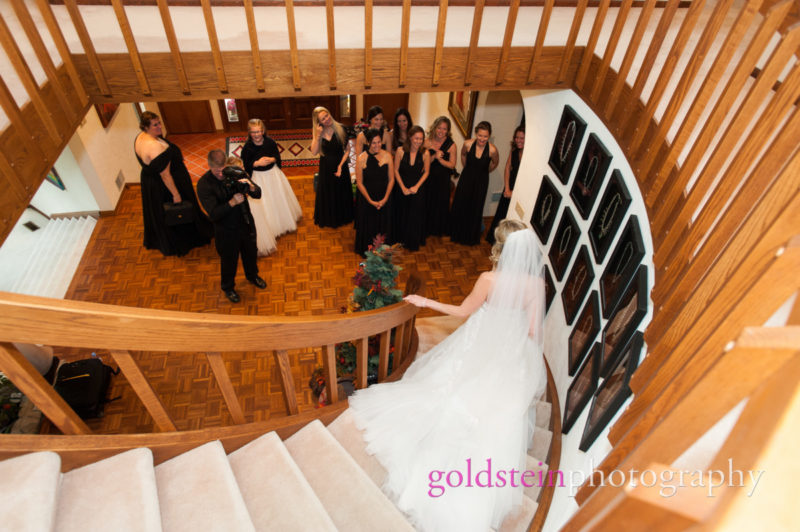 Their ceremony was held in the majestic Saint Bernard's Church. An incredible image!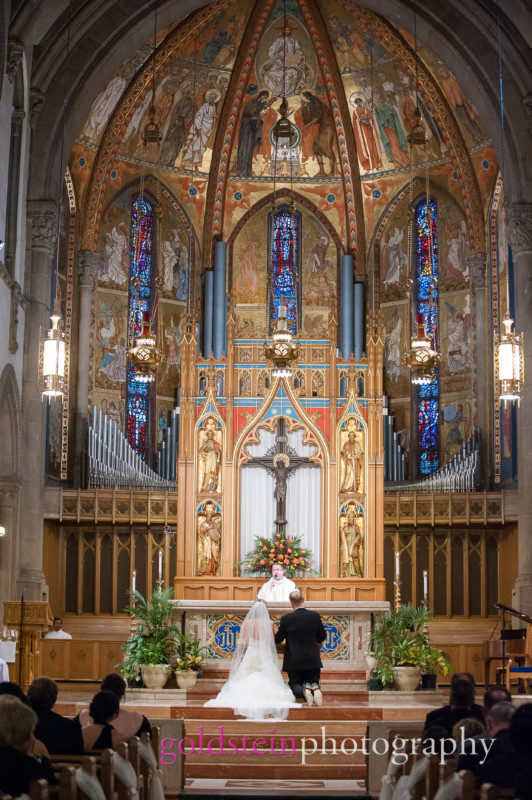 Many 100's of candles lined the perimeter of the balcony at the William Penn, making for a stunning look as the room got darker.
High tech LED lighting? Nope. This was old-school elegance to the max. We LOVED it!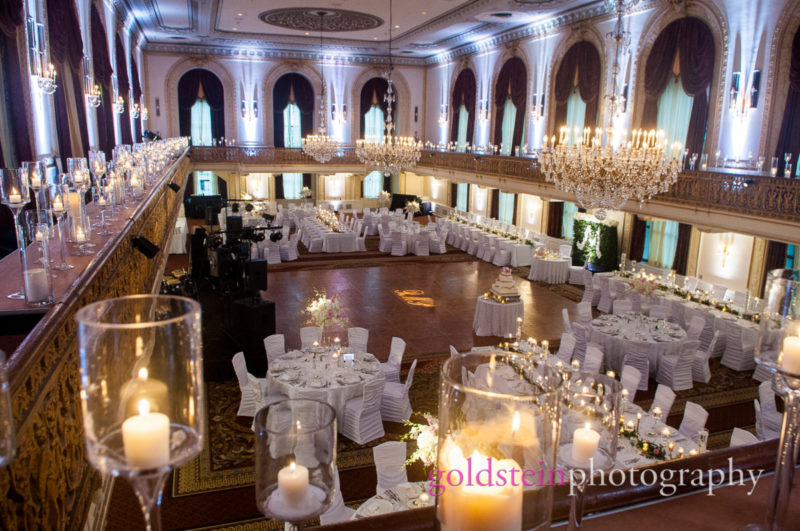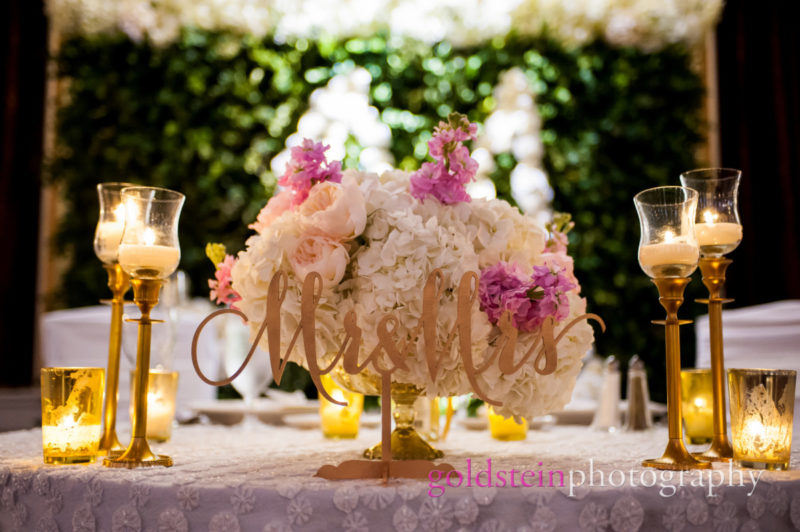 April Schwietz Mason's Mocha Rose Floral & Event Design of Pittsburgh sculpted the most beautiful floral work, including stunning roses, lilies, and orchids.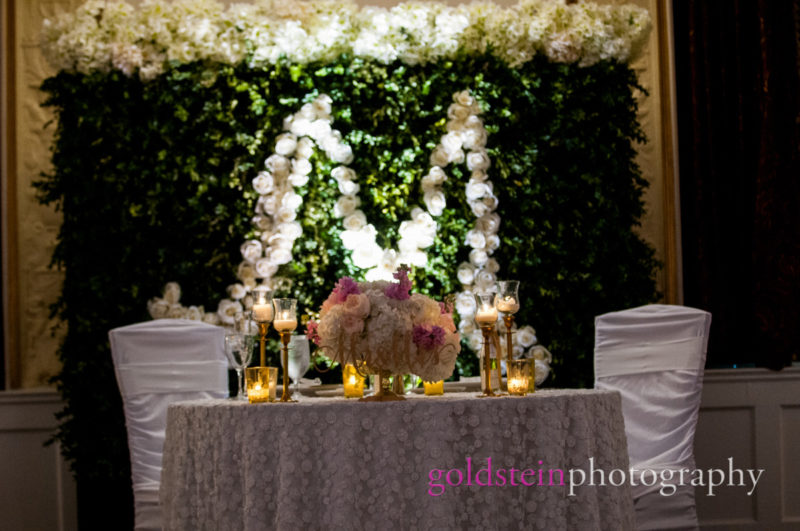 A floral monogram served as the backdrop of the bride & groom's sweetheart table – what an exquisite look!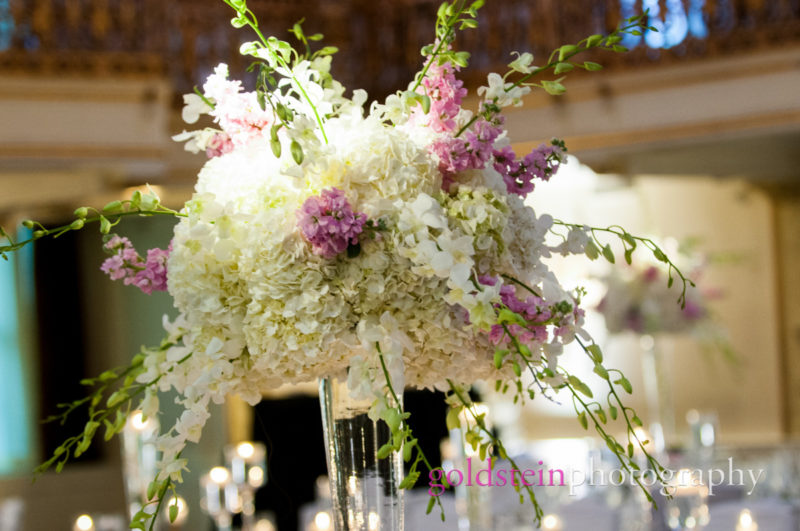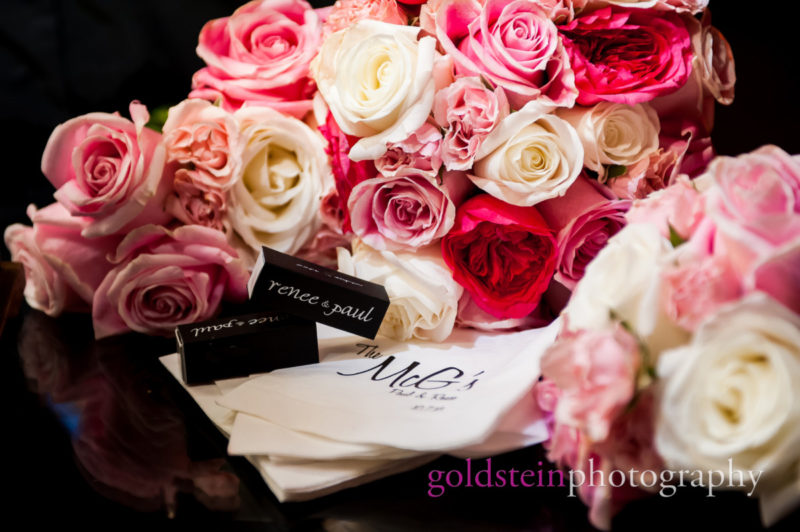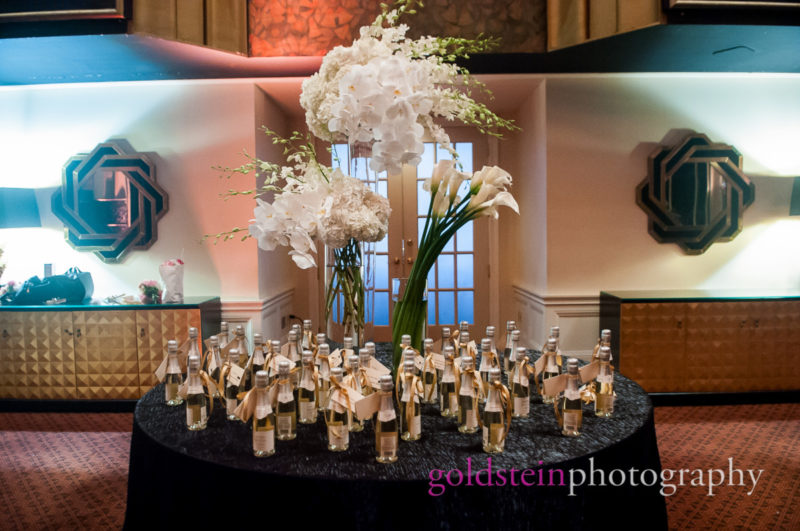 A split of champagne makes for a great table card holder – those flowers were pretty awesome too! 🙂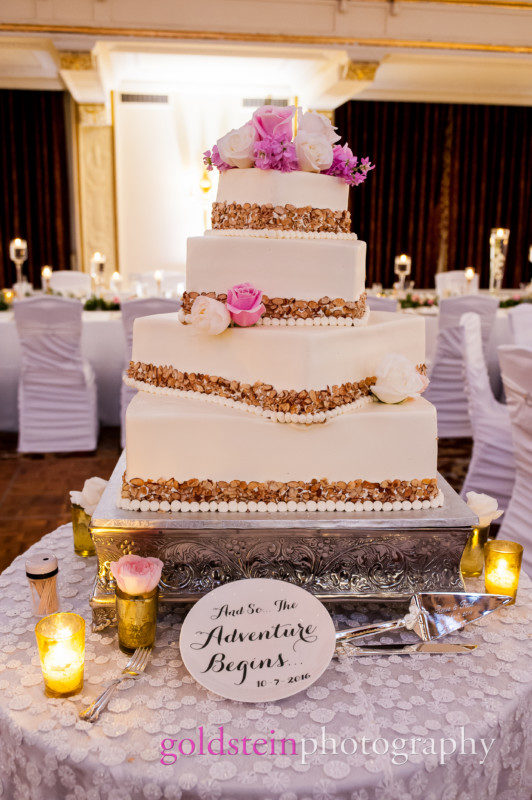 This truly incredible wedding cake is the world famous Burnt Almond Torte of Prantl's Bakery in Pittsburgh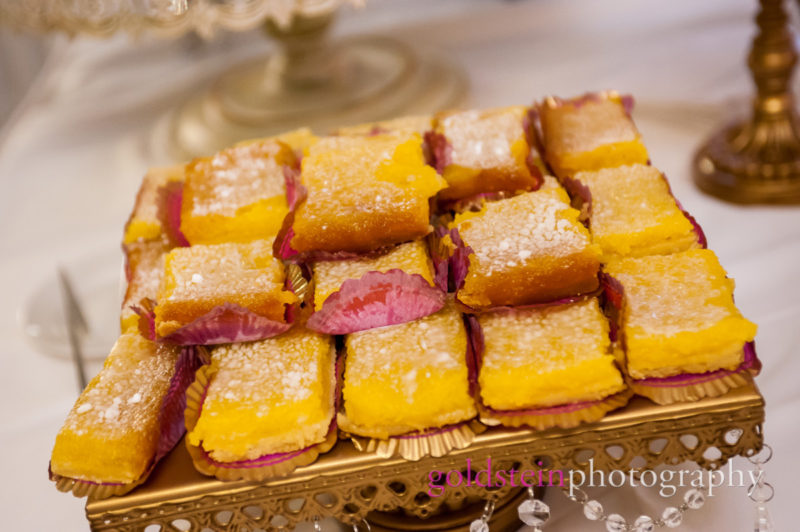 If you liked dessert (and who doesn't) you were in luck – big time. Awesome Lemon cakes, cookies, buckeyes & so much more adorned the Pittsburgh traditional cookie display.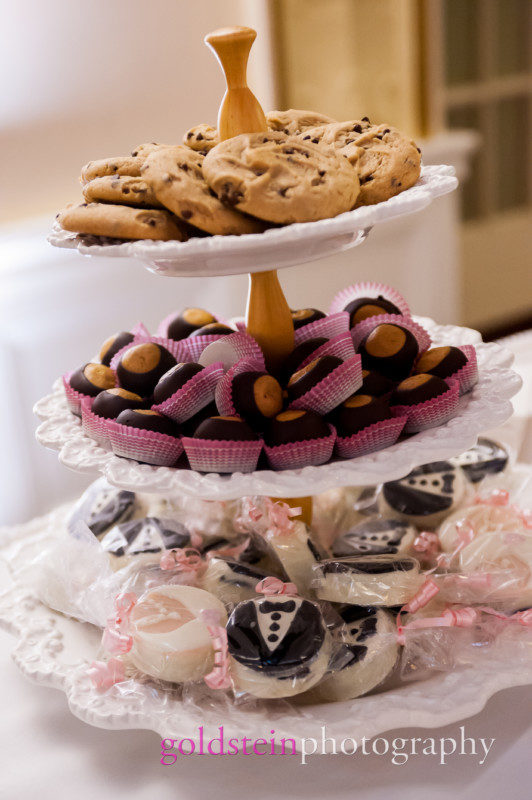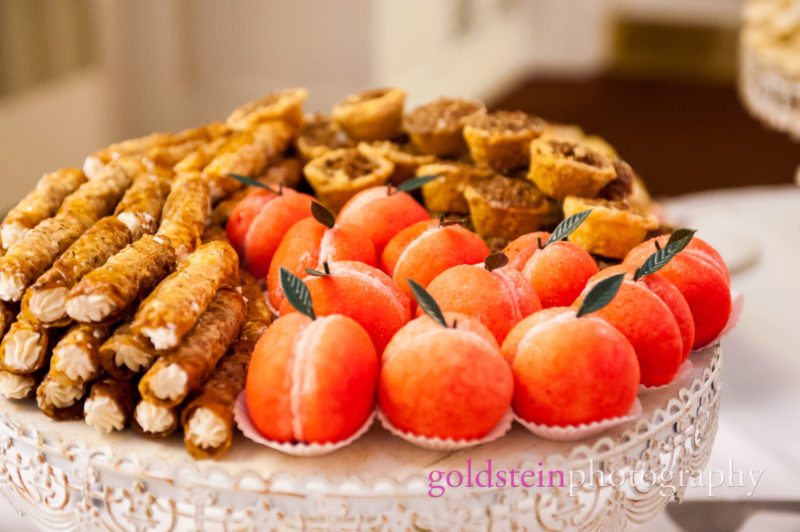 So, once guests ate these spectacular desserts, they felt so amazing the place to go was the dance floor! Well, that & the stage! 🙂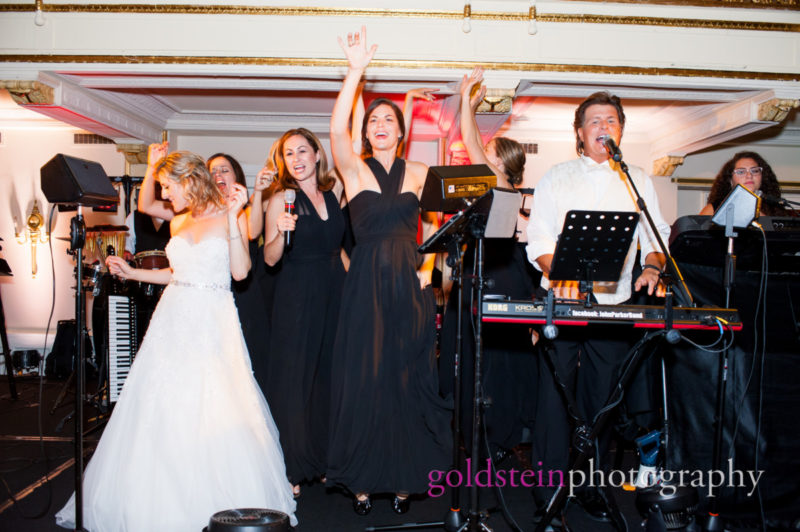 The bride & her bridesmaids joined John for a few songs which was immensely fun & memorable!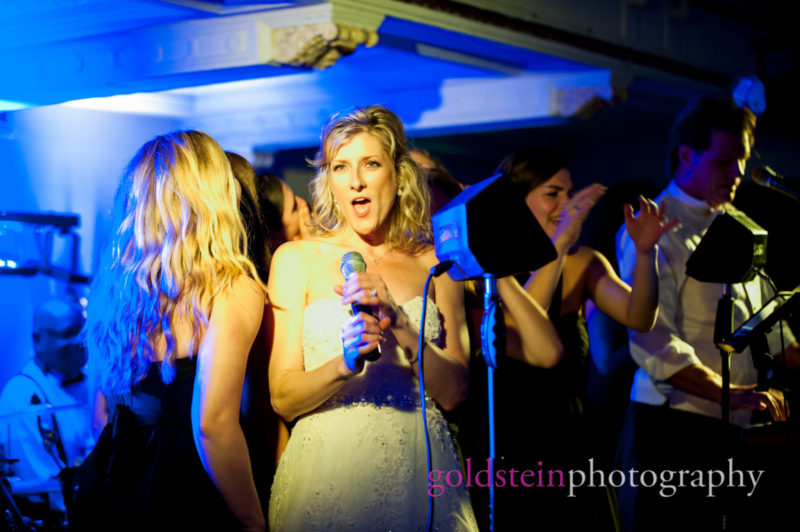 "…We knew you'd be good,
but you definitely blew away any expectations!!!… "
– Renee & Paul (Bride & Groom)
Reception Soundtrack:
First Dance of the Bride / Groom: "At Last" – Etta James
Bride/Father Dance: "(Just) The Way You Look Tonight" – Frank Sinatra
Groom/Mother Dance: "What A Wonderful World"- Louis Armstrong
Last Dance of the Night – New York New York – Frank Sinatra
(followed by 3 encores)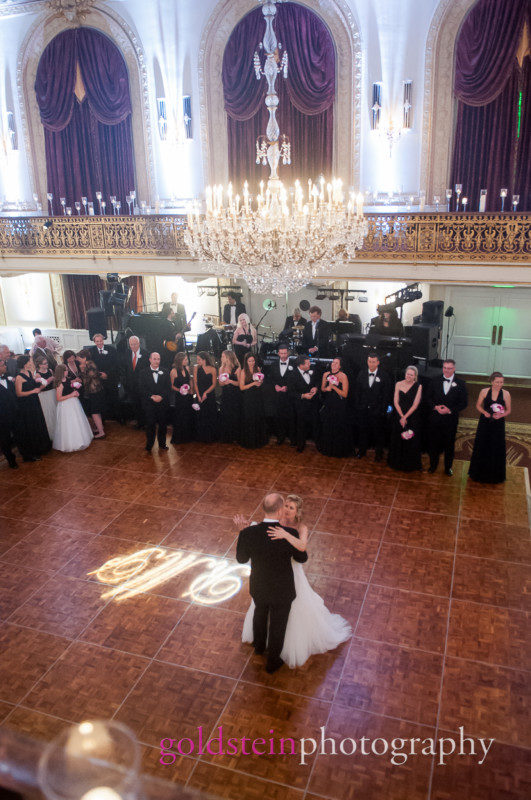 from just the 2 of them to start – to hundreds of guests on the dance floor at the very end
– it was a non-stop night of love, music & fun!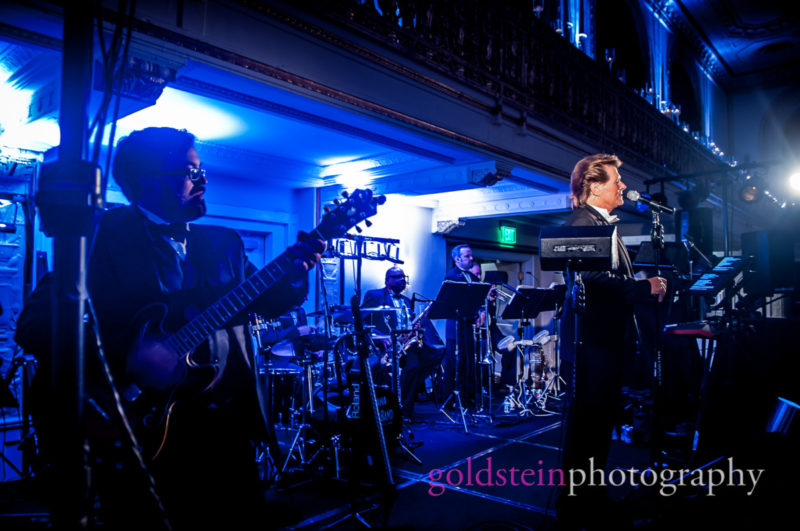 Contact us about YOUR wedding to see if John Parker might be available!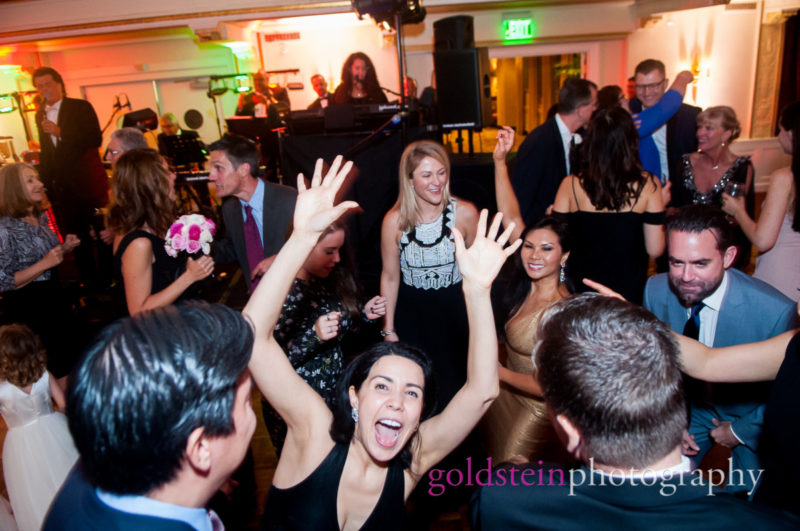 WHO DID WHAT?