Many places of worship have, as part of their congregation, organists, cantors, and/or various other musicians who are familiar with your officiant – & often times they will be your logical ceremony music option.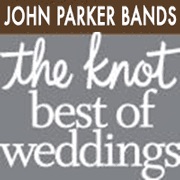 Prerecorded ceremony music on our small stereo sound systems sounds fantastic. When your tastes, circumstances or budget dictate this option, our personell can attend to your music, and flawlessly make for you an elegant ceremony with a sound that is expertly controlled and totally professional..
When you book one of our great live bands for your reception,  we can then offer you several fantastic options for Pittsburgh Wedding Ceremony Music too!
String Ensembles: String Quartet, String Trio, String Quintet & more…
Horn Ensembles: Trumpet Duo to Brass Quartet…
Keyboard & Violin Duos, Harp, Classical Guitar, Acoustic Guitar, Piano… 
All ensembles available for cocktail hours as well…
Attended Prerecorded music is available too at a great rate, and
Sound Systems with wireless Microphones available for your Officiant & your vows.
If we don't personally do what you need –
we'll send you to someone who does. – Free.
Plus you get access to online interactive planning tools exclusively for our Wedding clients – to help you plan your Wedding Ceremony & save your planning information privately to work on anywhere you are online!
Popular Classical Wedding Ceremony Musical Selections Include:
Pachelbel's Canon in D , Trumpet Voluntary ("Prince of Denmark" March) Clarke
Ave Maria – Schubert, Four Seasons Spring – Vivaldi
Four Seasons Winter – Vivaldi, Air on G String (From Suite in D) -Bach
Wedding March (from Midsummer Night's Dream music) – Mendelssohn
Wedding March (from Lohengrin) "Here Comes The Bride" – Wagner
Brandenberg Concerto #2 – Bach, Jesu Joy of Man's Desiring – Bach
Hornpipe from "Water Music" – Handel, La Rejouissance – Handel
Trumpet Tune – Clarke, Rondeau ("Masterpiece Theatre" theme) – Mouret
Hymne – Vangelis, Panis Angelicus – Franck
Air from "Water Music" – Handel, Ode To Joy – Beethoven
Ave Maria Bach – Gounod, Con Te Partiro – Bocelli
Also popular melodies including:
80's songs – songs from today, Show Tunes, Broadway, Standards, Popular songs from ALL eras
including contemporary music!